The United Arab Emirates (UAE) is made up of seven Emirates. Sharjah is one of the Emirate of them.  Sharjah is the third-largest city of the United Arab Emirates and the capital city of Sharjah emirate. The borders of Sharjah are interlinked with Dubai, Fujairah & Ajman. Sharjah Shoreline is one of the only seashores across all other Emirates having both the Oman Gulf and the Gulf of Persian. Its currency is UAE Dirham (AED). Sharjah also controls the Nahwa enclave. The official language of Sharjah is Arabic. But due to the residency of expatriates; Urdu, English, and Hindi are widely speaking the language there. It is located next to Dubai. Expatriates and migrants choose to live in Sharjah because living costs are cheaper there. Book Sharjah City Tour with Clifton Tours
The third populous city Sharjah is a safe place for Western women. It is also famous as named "Dry Emirate". The name "Dry Emirate" is due to Islamic influence; it is forbidden of unethical acts like alcohol and lousy possession. Millions of tourists like to visit Sharjah due to its strong cultural values and Affiliation. It is effortless to get the way to Sharjah. For citizens, Sharjah has a comprehensive bus and taxi transportation system. Three express and seven local routes are most famous in the city. There are many renowned travel agencies to travel to Sharjah like Clifton Tours. It has an excellent boating system and by air like Sharjah International Airport (SHJ) and Dubai International Airport (DXB) facilities are available for tourists to do the Sharjah City Tour.
Attractions of Sharjah City Tour
Sharjah the magical land is an ideal friendly-family destination to enjoy with the entire family. There are a lot of attractions and many exciting things to do in Sharjah for any tourist. 
It has attractive and serene beaches, public parks, mosques, wildlife, bars, restaurants, and museums. Some famous Arabic excellent attractions like the Eye of Emirates, Al Majaz Waterfront, Al Noor Mosque, and the Kalba. Several top places without visit their tour is incomplete are as follows:
Eye of the Emirates- Sharjah city Tour
Sharjah tour is incomplete without taking a ride on "Eye of the Emirates". It is located at Corniche Al Khan Street. This is the giant wheel having an Arial view of the largest city of Emirate Sharjah and its Corniche, landscapes, lagoons as well as horizons of neighboring town Dubai. "Eye of the Emirates" is not consisting of ordinary cabins rather it has 42 mind-blowing air-conditioner cabins.  It is 60 meters high and can carry 336 passengers at one instance. So, to reach and take this giant wheel ride people can use Clifton tours for Sharjah City Tour which is a trustable travel setter.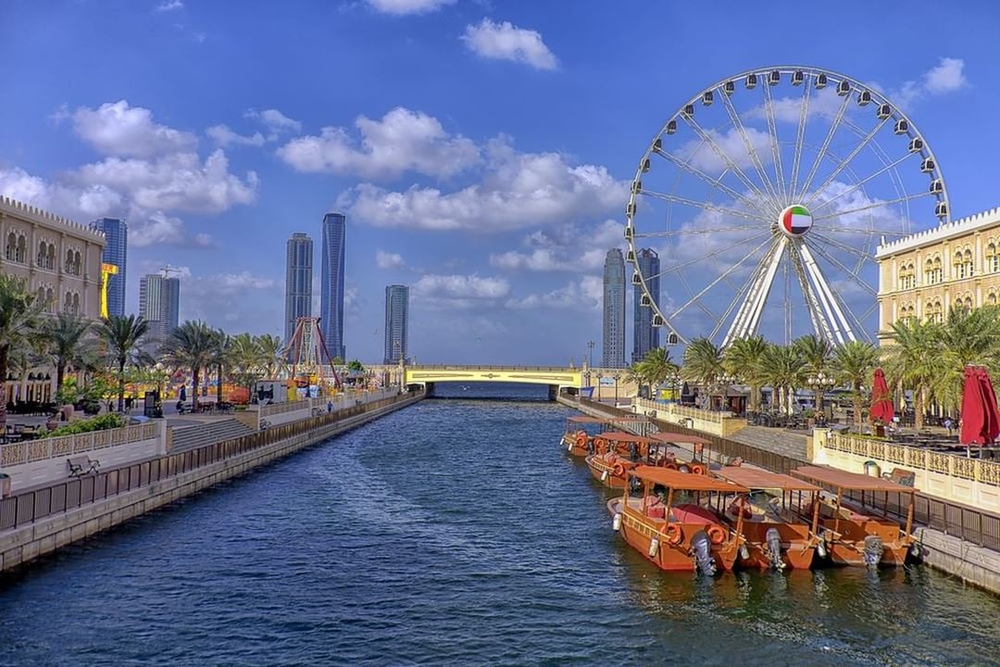 Cricket Stadium Sharjah
The Cricket Stadium in Sharjah was constructed in nineteen eighty. It is located in the Industrial area of Sharjah. The renovation of this old stadium is done in 2002. Sharjah ground is very famous for the people of South Asia that live in the United Arab Emirates. International cricket matches are held in this stadium. One day and first-class national or international cricket matches including home ground for cricket team of Afghanistan are taking place here. To visit this elegant stadium in cricket season use Sharjah City Tour packages of Clifton tours.
Kalba
The Kalbais is known as an exclave of the Sharjah Emirate. Kalba is had many fascinating places that have well known for visitors and tourists attraction. For example; Pristine Sandy Beaches, Khor Kalba Creek, Mangroves takeoff, and more other is exciting things there. Its significance is due to a natural reserve located the near Oman border. It is located 110 km from Sharjah. Visit Kalba by using Clifton Sharjah City Tour is easy.
Al Qasba
An attractive and top famous visited place in Sharjah is Al Qasba. It is located in the Emirates of Sharjah. The acclaimed Eye of the Emirates ride that is 60 meters high and includes exciting and attractive places for tourists is human-made bridges and canals where tourists must take a boat ride. The performances are enjoyable for visitors in Qasba Theatre Masrah. People usually use to go there using Clifton Tour packages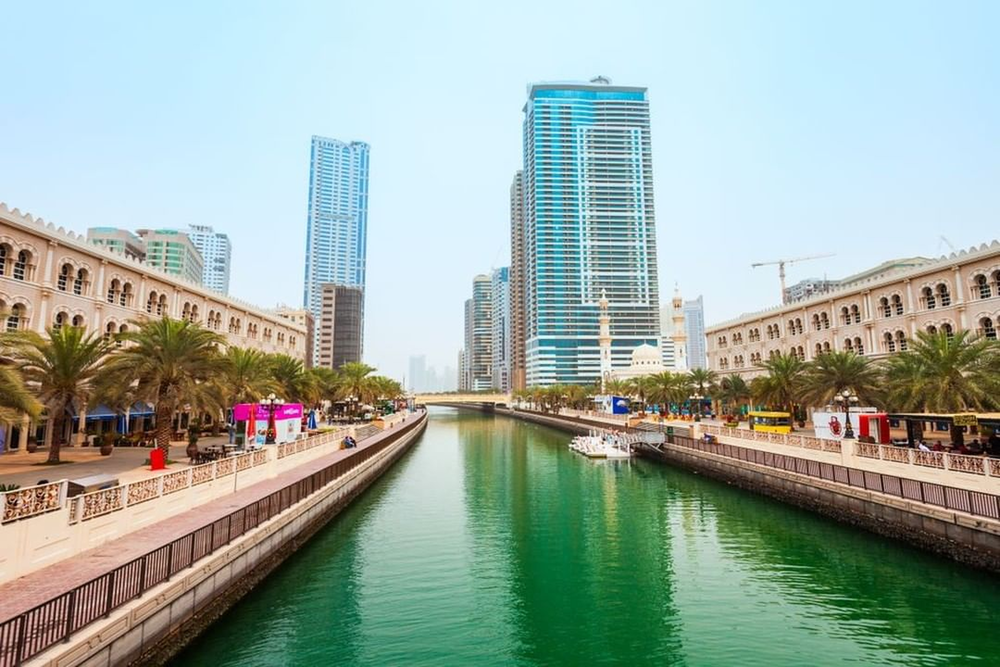 Desert Safari from Sharjah
Your United Arab Emirates trip to Sharjah will never be completed without exploring and going to magnificent activities and features of the Evening Desert Safari. A thrilling and enjoyable evening spends in the desert and enjoying dunes bashing on the 4X4 wheel jeep. A 20- 30 minutes ride of a roller coaster on sand dunes is another thrill for visitors. Ladies wearing Arabic style clothes and doing Arabic Tanoura dance, fire dance, or belly dance must be proving unforgettable for tourists. Clifton tours are providing many packages at cheap prices from 120 AED.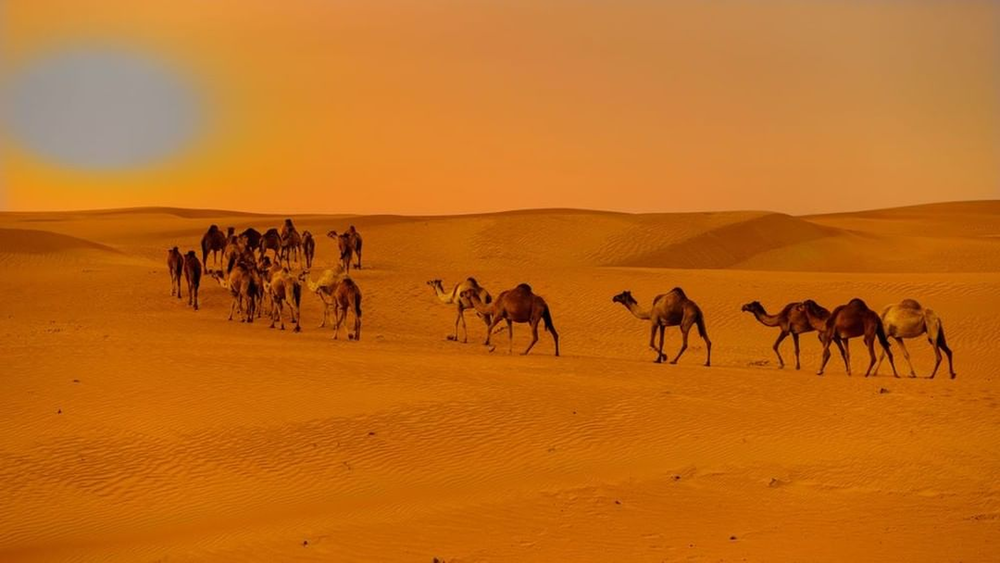 Sharjah City Tour without Explores the hidden world of deep astonishing sea life will never fulfill your tour. The colorful and mysterious world of the deep sea will you find under these aquariums. At the maritime museum, Sharjah tourists come from various parts of the world enjoy surprising marine stories with exploring rich marine Emirates heritage.
Heart of Sharjah
Heart of Sharjah is the largest region and unique heritage project to restore the heritage of Sharjah in the modern era. It reflects what Sharjah's tradition and cities looked like in 1950 with the art of flashy artists. The people who have an interest in history must visit this heritage building.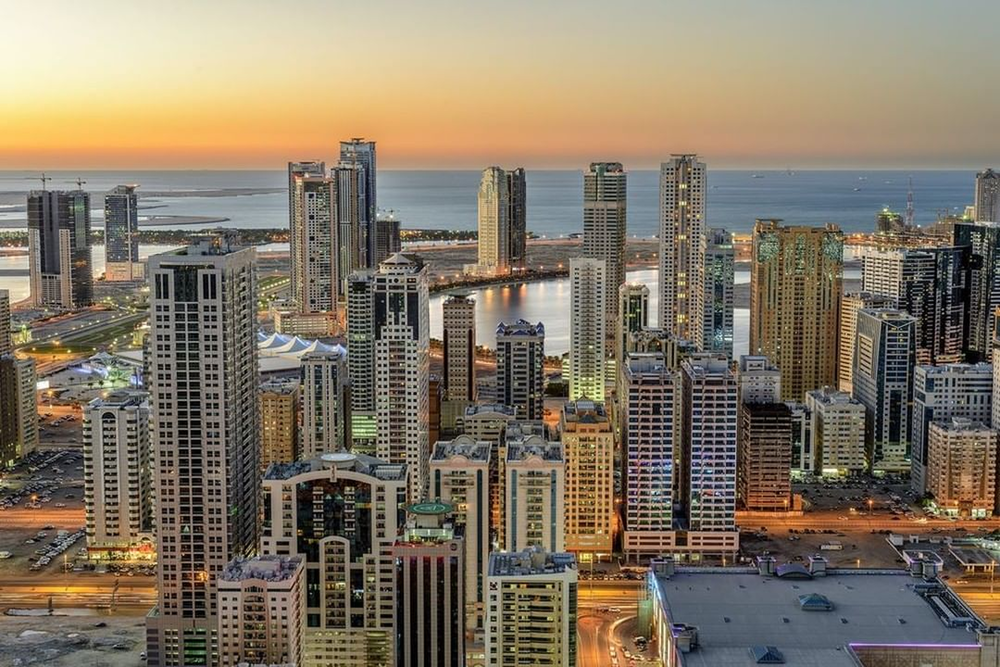 City Centre Sharjah
Shopping in Sharjah is very interesting for tourists, especially for ladies' visitors. City Centre Sharjah is one of the great super malls for people. It is located in Al Wahda Road, Sharjah. It is opened in 2001 and spread 38,000 sqm. There find 120 brands in the world. The wide and various varieties of clothes, cosmetic products, electronics, food dishes, and entertainment areas you will find. To reach tourists easily, use the Clifton tour packages.

Al Shaab Village
While the Sharjah tour, if people want to buy some traditional, then they must go to Al Shaab Village by availing of the incredible packages of Clifton tour. Al Shaab is famous for its traditional clothes and accessories for men, children, and women. It consists of booths. And approximately 250 unique shopping booths are set for buyers.