Al Madam is an inland town in the UAE which is also known by the name of Ghost Town Sharjah Tour. This place is unique for its ancient appearance as it has been a long time before abandoned and long much forgotten. There is some eerie silence that is surrounding all over the place. Local people often call it by the name of 'Buried Village'. According to some of the local people nearby, this place was inhabited by few people from the Al Kutbii tribal group.
Why Is This Place Called a Ghost Town?
Every single person who visits this Ghost Town, they wanted to know what happened in this destination. The fantastic thing about this town is that it is fully covered with the sand. No one knows what really happened in this place and why it has been completely covered with sand. According to a belief of the Muslim community, they think that a nasty tribal group of "djinn" who were some supernatural creatures were responsible for making the town residents run away from this place. But some of the people think that unwelcoming sand in the town was one of the significant reasons which forced the residents of this town to move away.
What is Located Inside the Ghost Town?
If you want to explore the whole Ghost Town Sharjah, then you should be physically prepared to walk for so many miles already. The Al Madam abandoned village is so huge to explore. As you will be reaching closer to the village, you will encounter some well-built houses that are all in well shape structures. They are all half-covered with the sand.
Most of the houses of this village were constructed back in the era 1970s or 190s. As you will be entering the house, you will find a massive pile of sand or dunes inside the house. This initially makes the whole appearance scary enough for the visitors. In the convenient proximity to the main village, you will be viewing an abandoned mosque as well.
Few of the visitors who have visited this place, for them it was not a pleasant experience at all. Few visitors find it so much scary and horrible looking that they resist returning in the middle of their journey.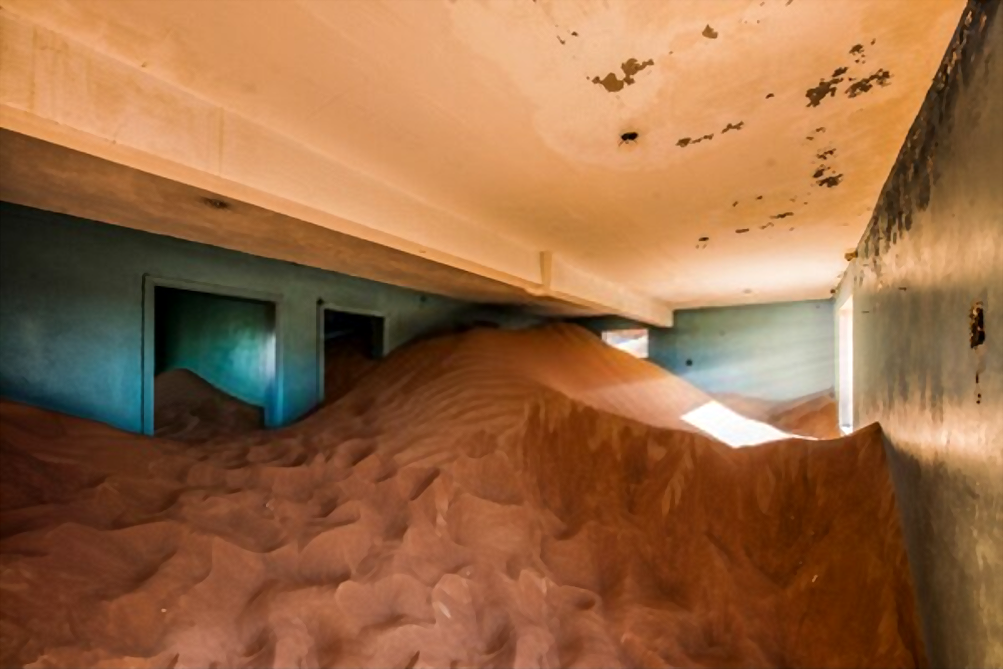 How Can you Reach Ghost Town Al Madam?
This scary oasis is located on the E44 on the old Dubai-Hatta Road. Making your way to this village is not a difficult task at all because Google Maps will guide you every single destination point to reach easily. It is situated around 60km away from the central city of Dubai and almost 50km away from Sharjah City. As you will be walking so much, then make sure you take along with you enough water and blanket in case it gets cold.
If you want to explore this Ghost Town Sharjah on your Dubai trip, then get ready for it right now! Ghost Town Tour Book With Clifton Tours