Oman is an Arab country and shares the borders with the United Arab Emirates to the northwest. Omanis are divided into eleven governorates and these governorates are divided into eleven provinces. Musandam is one of the governorates of Oman. The exclaves of Musandam and Madha are covered by the United Arab Emirates on land borders. Oman Gulf forms the coastal of Musandam boundaries. Musandam consists of four provinces. Khasab is a regional capital city, Bukha, Dibba Al-Bay'ah and Madha. Read about Musandam Tour
Musandam is separated from the Oman country as Omani peninsula. It is also known as a "Norway of Arabia". It is situated in the northernmost area of Oman and it is surrounded by almost two gulfs: one is Omani and the second is Arabian. It has various architectural and natural wonders. There are many things to see and do in Musandam Tour are as follows: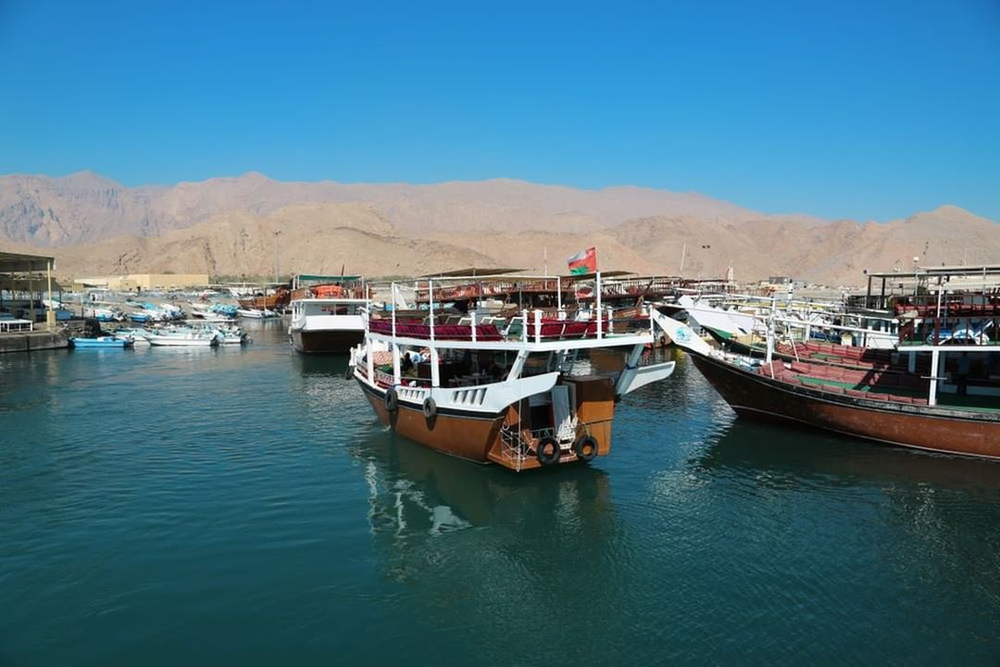 Beauties of Musandam Tour
Khasab is the capital region of Musandam has a great Khasab Castle. Portuguese built this castle in the seventeenth century. Various exhibitions are now conducted at this castle. In the exhibition season, a massive crowd of people visits the castle and you can also visit this gorgeous historic place with the help of Clifton tours. 
They are providing many good packages at cheap prices to travel with them and explore the beauty of Musandam Tour. The exhibition is about the ancient documents, Musandam history, and display of jewelry, clothes, wedding decorations, and weapons. There are three traditional old Omani boats built in the old times of Musandam. Hence the visit to the castle is full of exciting and historic experiences to learn about the heritage of Musandam.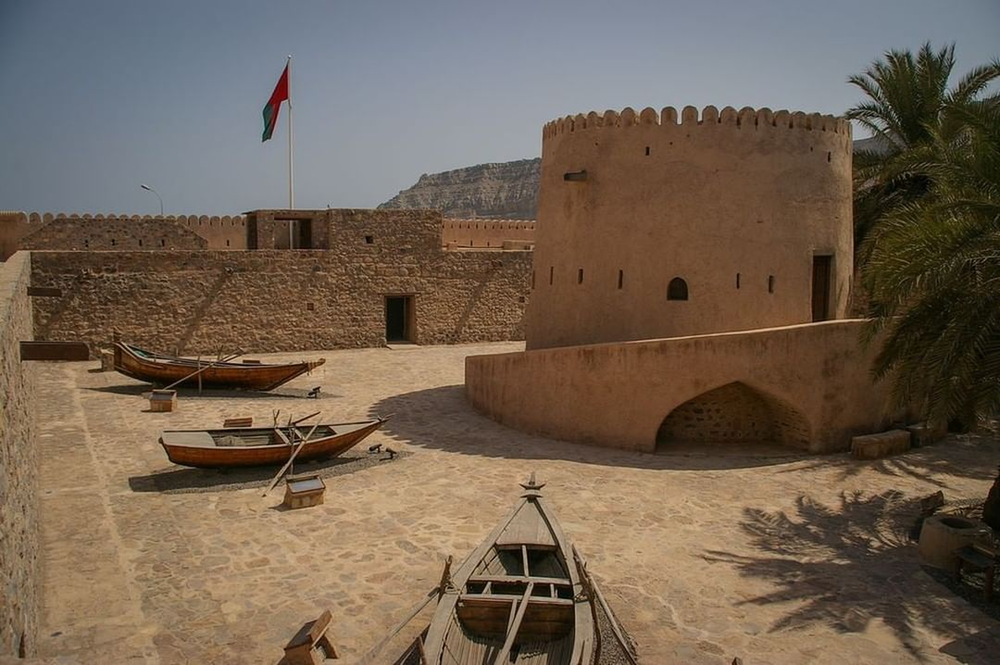 Fjords of Musandam
Due to the coastal governorate, local natives of Musandam have constructed lots of cultural dhows & boats that are used for fishing and riding. With the Musandam Tour, we can enjoy the ride on these traditional boats; you can avail of the facilities provided by the Clifton tours. While going through gulf water, tourists can enjoy and amuse the by watching these fjords. During this time visitors enjoy these fascinating scenes while eating dates, chatting with natives, and drinking Kahwa known as Omani coffee. Visitors can also swim in this water.
Camping & Hiking on Jebel Harim
Musandam Tour has a great visit to Jebel Harim. It is the highest hiking point of Musandam. Jebel Harim is 2,087 meters high from the land. The meaning of Jebel Harim is "Mountain of Women". The name is because of hiding the Omani women from the fear of kidnapping by pirates. Tourists can go there and enjoy hiking or spectacular views from its top. This is a great opportunity for hikers to do hiking on Jebel Harim. They can also do camping on the slightly magnificent and smooth mountain.
Adventure seekers must visit Zighy Bay for paragliding. In Oman, Musandam is the most famous place for parasailing and paragliding. The best part of this place is that everyone must enjoy the scenes like beaches view, bays or valleys, mountains and the most special is the Zighy Bay. From Zighy Bay Mountain is the height of 1000- feet high the land, paragliding starts at that height. Tourists and adventurers can do booking early online by accessing Clifton Tours' cheap price packages.
Bukha Fort is a beautiful fort of the Bukha. And Bukha is the province of Musandam.  It has a great historical significance due to its sheer architectural uniqueness. It is a very ancient fort approximately, build in the sixteen century. In 1990, the Bukha fort is renovated. It is only the singular historic beautify of this land. It is always open to visitors and gets their wonderful experience. Tourists can catch these historic moments by booking their trips with the Clifton tour.
There are various beautiful friendly nature Dolphin is to be seen swimming around the water. These dolphins have two types that visit and swim in Musandam water.
One is the Humpback dolphin called Sousa Chinensis.

The second type is the Bottlenose dolphin called Tursiops aduncus.
Tourists that love marine life can go and watch this beautiful creature through boat rides.
Go for Snorkeling & Diving
Through beautiful and hidden treasures of Musandam water visitors attracts vigorously there. There you can set a wonderful Musandam City Tour for snorkeling and diving from Clifton tours. This is an incredible sea for diving lovers and snorkeling persons.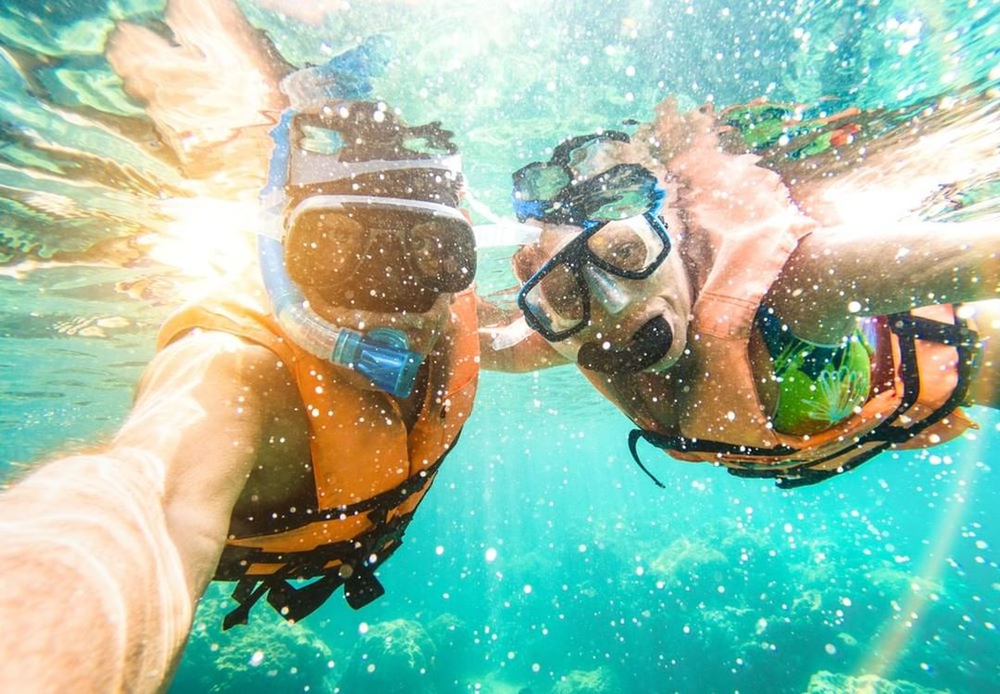 Musandam has several beautiful golden sand beaches. Beach water is the color of crystal turquoise. And the amazing creatures of God are an eye-catching scene for visitors. Therefore, Khasab beach is one of the most beautiful beaches of the Musandam governorate. Visitors can spend their enjoyable and memorable day on this stunning beach with the awesome packages of Clifton tours. Tourists can go swimming in the refreshing water or can plan a camp night and take a boat trip on this incredible beach.
The most wonderful and enjoyable trip in just one day can be set by the Clifton Tours. The Musandam Peninsula is the northern area of Oman, where you can explore the traditional and typical Arabic 'dhow'. On a day trip, we will see the tiny native villages that are jammed between the sea and mountains. We will do snorkeling in splendid coves and watch the beautiful creature Dolphin along the bays.
On the way when we back, we will try to do fishing and lucky ones might catch the barracuda. And after that, you will, later on, spend this great adventure of Musandam  Tour at the land of sea and fjords.
A visit to Kumzar is also called Kumza, is a naïve village situated in Musandam, the most north part of Oman. This village is isolated from the Musandam core. Due to isolation, people can only go there by using boats. It is an almost 500 years old village. Tourists can visit this ancient village in winter.