United Arab Emirates city is Dubai is land of inventions, and the discovery of modern technology has many incredible and men wonder projects. This dry desert now become a land of wonders for the entire country. Dubai launches various spectacular projects that compel human beings to do more and more new discoveries. This land now turns into human make a paradise. Many glorious buildings projects are under construction in Dubai; one of them is a project named Museum of The Future. Dubai has many historical, traditional, or cultural museums, but the Museum of The Future museum is different from all.
Museum of The Future
the building has a unique innovation and has an extraordinary, exceptional design. This museum is currently under construction in Dubai. Prime minister and Vice President of the United Arab Emirates firstly announced this plan of the fabulous Museum of The Future in 2015. This project support and leads the United Arab Emirates mission to become a globally innovative engine. This plan revealed the world's 3D print building.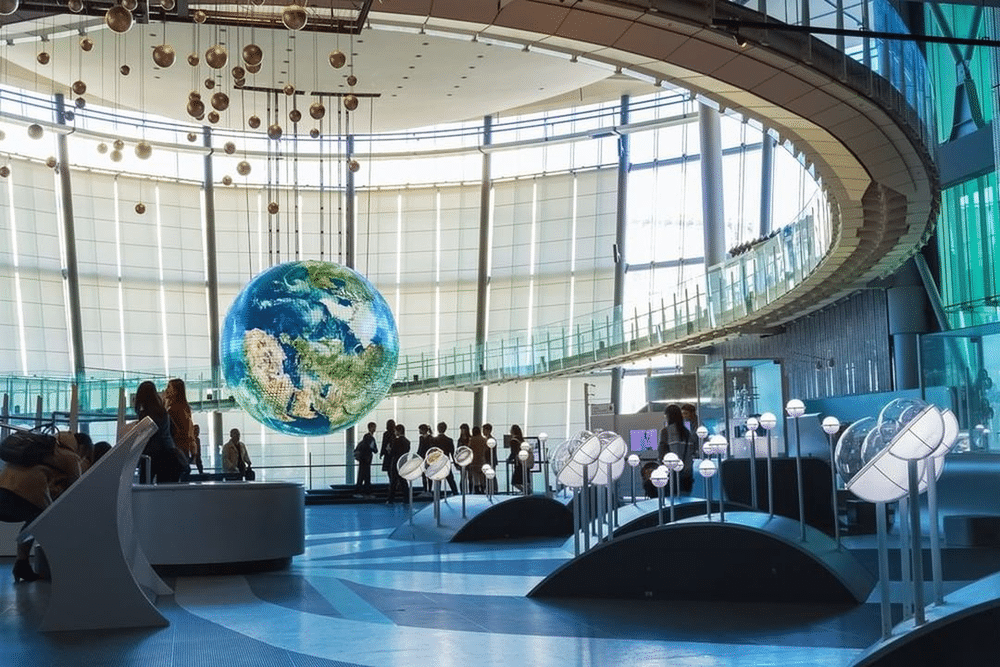 Till now date, the Museum of The Future launches many initiatives. All of these initiatives are as follows:
A first major Project launched "Office of The Future" in 2015

The second inauguration was an exhibition for the Museum of The Future, which is organized by the Dubai Foundation in 2016. It is part of the World Government Summit.

The DFF (Dubai Future Foundation) launched the Global Blockchain Council, which discusses and explores the current and future advanced applications in Feb 2016.

"Mostaqbal Portal" is one of another initiative based on the science and technology sector in Mar 2016. There will also conduct research, info-graphics in Arabic as well.

Institute of the Digital Archaeology, universities of Oxford, and Harvard also together to do work in April 2016.

At the event World Government Summit, the Museum of The Future is temporarily opened in Feb 2017.
So, this museum proved to provide an impressive and permanent home for future innovations. Museum of The Future claims that it will be an incubation solution for the challenges of the future. It will definitely bring together designers, inventors, financiers, and researchers under a roof. It will provide a proper platform to test and demonstrate the latest unique inventions. They plan to organize scientific conferences, workshops, scientific development, many practical applications as well as offer courses. The museum will provide an interactive and attractive experience by exploring the future in the present. People will go towards tomorrow. Some projects of the Museum of The Future as discussed below:
Smart City project in 2015

Mechanic life in 2016

The climate that Change Remained, Dubai 2050 in 2017

Hi, I am AI in 2018

Humans 2.0 in 2019
In your Dubai City Tours, you must include this great museum visit. The museum is situated in Emirates Towers. You can book your visit to this renowned museum by clicking on Clifton Tours website and can buy cheap packages. Soon it will be open when constructed entirely.