Basic Package

Free Cancellation 6 hours
Language: English / Arabic
From
AED 200
AED 150
Save AED 50
Since I was staying for 2 weeks in Dubai, I thought I'd spare a whole day to leave the city and discover the capital of UAE – Abu Dhabi. I've for a long while been itching to visit the Sheikh Zayed Grand Mosque. So to make the most out of the 2-hour long travel from Dubai to Abu Dhabi, I got an entire day private Abu Dhabi Tour Package from CliftonTours, an agency I found on the web.
I don't, for the most part, give shout-outs like this but our guide, Zahid, gave us such an astonishing Abu Dhabi City Tour Experience I have to give him a special mention on my blog. Out of the considerable number of guides I tried during my stay, he's unquestionably the best. He's pleasing, knowledgeable in English, friendly, and very nice. Every one of my inquiries concerning the UAE and its way of life was replied. I had an inclination that I knew so much about the capital city Abu Dhabi after our one-day tour with him.
To be perfectly honest, I can continue endlessly about how awesome my tour was with them, but it'll make this post additional long which may annoy you so I'll proceed onward to the actual Abu Dhabi City Tour instead … haha!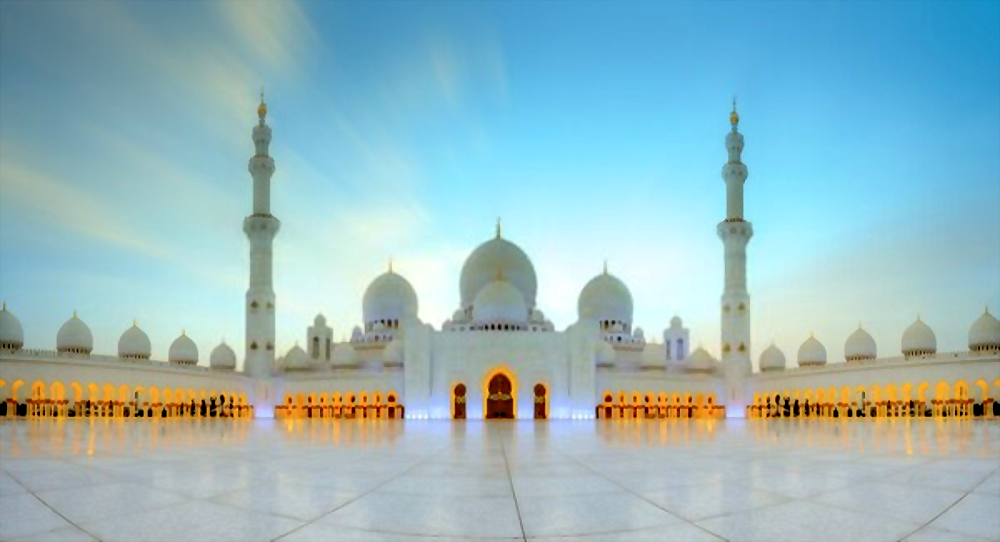 Abu Dhabi Tours and Travels: A Journey To The Glamorous & Glitzy City Of UAE Amazing Tourists With Its Skyscraping Constructions, Rich Heritage, Action-Packed Activities!
An earthier form of its beautiful cousin city Dubai, Abu Dhabi presents an entrancing blend of history, tradition, and modernism. The capital city of the UAE, Abu Dhabi is the biggest city in the Emirates of Abu Dhabi and a standout amongst the modern cities on the planet!
The city lies in its tranquil slumber and keeps on prospering in the midst of its tree-lined avenues, lush parks, and wide highways. By those streets and roads lie elevated structures that represent the architectural prowess of the city sitting on the banks of the Arabian Gulf. Abu Dhabi, with all its magnificence, hid in quietude, opens up its inviting arms to each traveler. If you are planning the Best Holidays Package in UAE, then Abu Dhabi is the best place to be.
After coming to Abu Dhabi, there are plenty of activities to do in this city that would account for an unforgettable trip. But now you don't need to waste your time on planning the tour, as here I am sharing my complete guide on Abu Dhabi City Tour which will surely help you explore the city in the best possible manner and discuss things to do in Abu Dhabi and places to visit in Abu Dhabi!
1). Visiting The Sheikh Zayed Grand Mosque: The Magnificent Iconic Landmark Will Welcome You At The Entrance Of Abu Dhabi City Island!
Sitting gloriously at the entrance of the Abu Dhabi City Island, the Sheikh Zayed Grand Mosque is a notable milestone, which reflects a mix of Maluk, Footrest, and Fatimid styles. The glimmering white marble structure is a standout amongst the most beautiful mosques on the planet and an incredible sight.
The mosque has unique elements that indicate its structural magnificence. However, the exterior of the white domes and imposing minarets itself is a significant sight. Every one of the domes, pillars, gold-plated chandeliers, and the world's biggest hand-knotted carpets adorn the mosque.
The Abu Dhabi Sheikh Zayed Grand Mosque has the ability to accommodate 40,000+ worshippers. It has the second biggest gold-plated chandelier in the world and the world's largest hand-knotted carpet over a floor size of 5,627 sq mt! Even in the scorching heat of Abu Dhabi the marble mosque provides a dreamlike and cool environment. With your Abu Dhabi City Tour, you can also visit the mosque at night when you can see the astonishing play of light and shadow along the pillars and lakes of the mosque.
2). Abu Dhabi Emirates Palace: Get Amazed Seeing The Grand & Rich Architecture Depicting Arabian Designs!
The Emirates Palace is everyone's must-visit stop on your Abu Dhabi Day Tour from Dubai. Your day trip to Abu Dhabi from Dubai will provide you with numerous photograph opportunities yet in no way like this beautiful Palace!
The Emirates Palace Hotel is a real castle initially built for the Sheikh of Abu Dhabi so its architecture is truly Middle Eastern in nature – fabulous and rich. (It's the second most expensive lodging ever built.) When you go inside, you'll feel like the whole place is glistening in gold. A few sections are really made of pure gold. You can easily spend an hour at this breathtakingly beautiful location before heading on to the other Attractions of Abu Dhabi.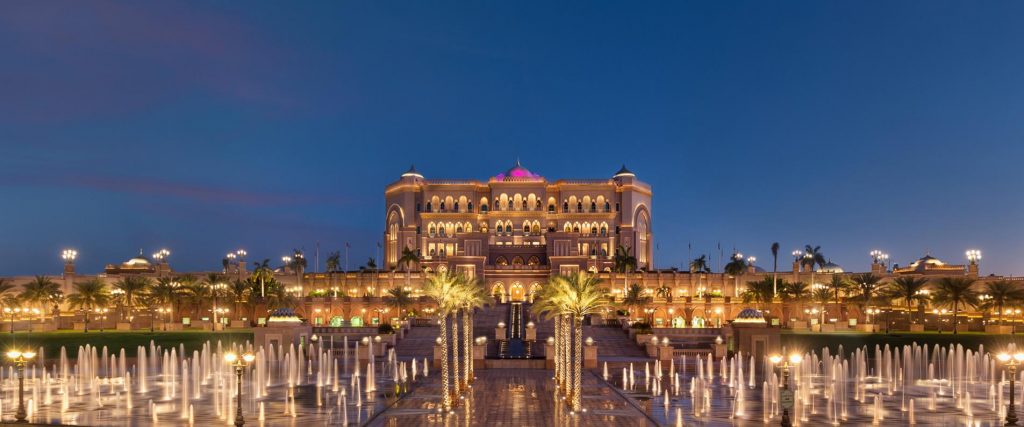 3). Exploring The UAE Heritage Village: Here Comes The Pure Experience Of Authentic Arabic Culture!
A day tour to the UAE Heritage Village is an excellent activity to do in Abu Dhabi. Before the buildings and glass structures of Abu Dhabi came along, the dessert was specked with oases that were its lifesavers. The Emirati life was sparse on resources, which made the desert life one of a kind and remarkable. The Heritage Village will provide you an insight into this desert life through the unique village-style setup.
The Town is a reconstruction of a traditional desert spring town packed with goat-hair tents and the falaj water system framework. There are live workshops where you will see craftsmen showing traditional abilities like metalwork and ceramics. It will be an interesting experience and one that will add the rich cultural experience to your day tour to Abu Dhabi from Dubai!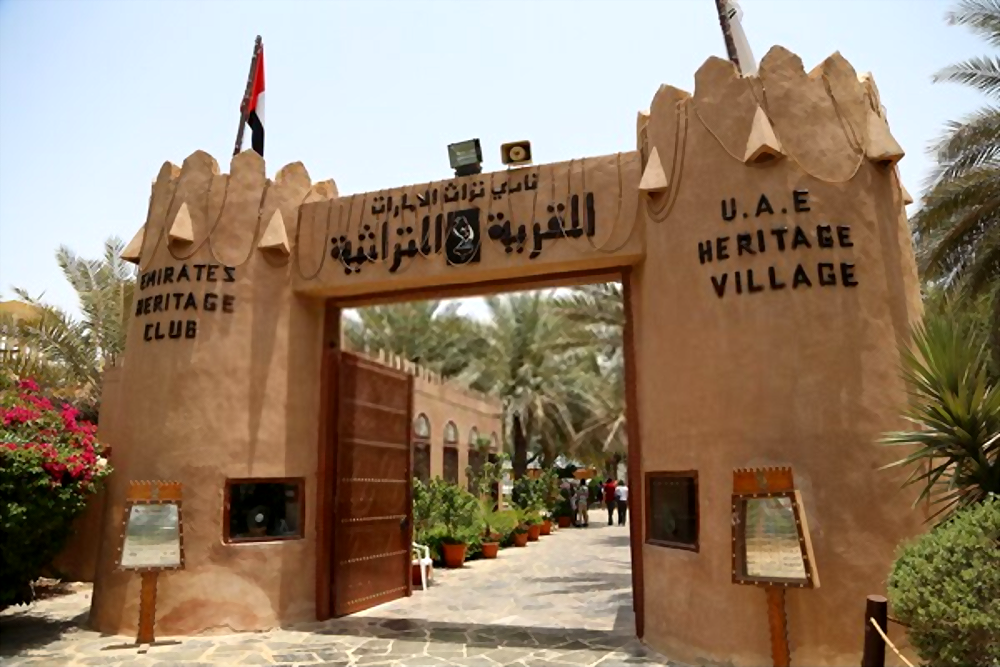 4). Seeing the Abu Dhabi Corniche: Put Your Feet Up – Relax & Enjoy The Beautiful Sunset Views Of Abu Dhabi!
Corniche is the place to refresh your mind, calm your senses, and spend the ultimate relaxing time! There is nothing better to do toward the end of a sightseeing trip than to relax and unwind and let the day loosen up among the solace of the Corniche. If you are on an Abu Dhabi tour from Dubai, the beauty of the vast ocean and the breeze coming in will surely excite you. There are separate kids' play regions, pathways for cyclists and pedestrians, bistros and eateries, and the Corniche Beach with its own unique beach park. The beachfront has been granted a Blue Flag status, which implies it's a universally perceived eco-friendly zone. You can enjoy walking around the shoreline and capture the stunning perspectives of the sparkling city horizon after sunset. Your entry on the beach is completely free.
If you are short on time, you can book the Abu Dhabi Sightseeing Tour which will cover the Sheikh Zayed Mosque, Corniche, and Heritage Village!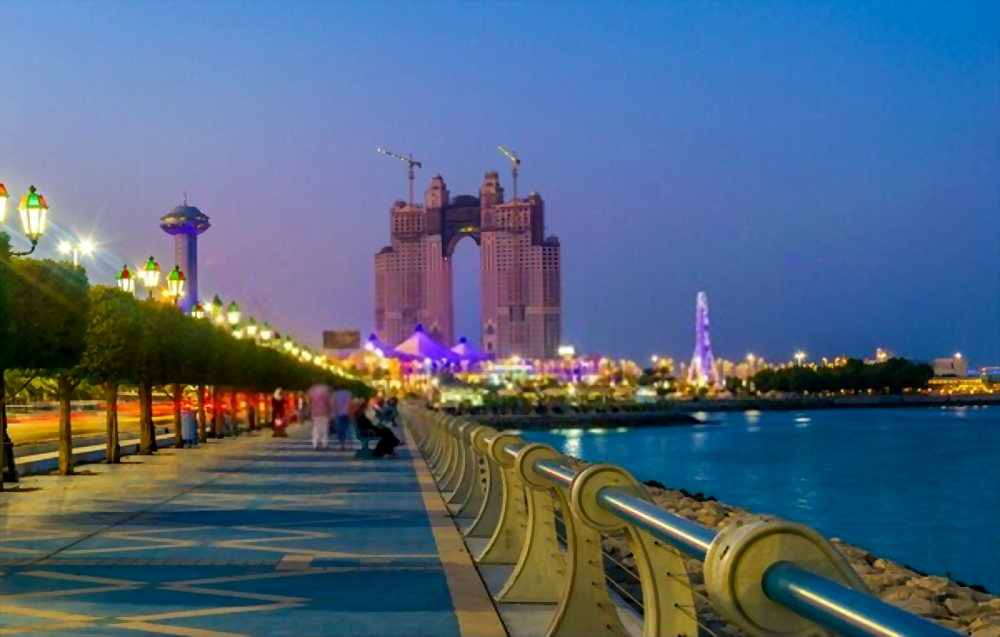 *Want To Experience Other Top Attractions Of Abu Dhabi? Simply Extend Your Day Trip To Abu Dhabi & Enjoy To The Fullest:
If you don't wish to race through the significant attractions of Abu Dhabi, for example, Ferrari World and Yas Waterworld, you can simply ask the tour agent to extend your single day trip to Abu Dhabi by a day. By breaking your Abu Dhabi City Tour in two days, you can go for an amazing sightseeing city tour on the first day and spend your second day at Ferrari World, Yas Waterworld, Dune Bashing & Desert Safari, and shopping malls.
5). Going For Desert Safari In Abu Dhabi: An Uninterrupted Thrill Of Desert Activities Of Dune Bashing, Sandboarding, and Camel Riding!
One of the best experiences that Abu Dhabi's travel industry brings to the table in Abu Dhabi desert safari in the 4×4 land cruiser. This four-wheel 45 minutes drive will begin from your pickup and ends at your location of choice in Abu Dhabi. Make the most of your time in the sand dune area with a continuous thrill of Desert activities of camel riding, sandboarding, and quad biking. Seeing the beautiful sunset from the highest point of a sand dune is a kind of an affair that is totally unforgettable. Camping in the sand accompanied by lightning, delicious BBQ dinner, belly dance performance, and shisha smoking is something like Cherry on the Cake!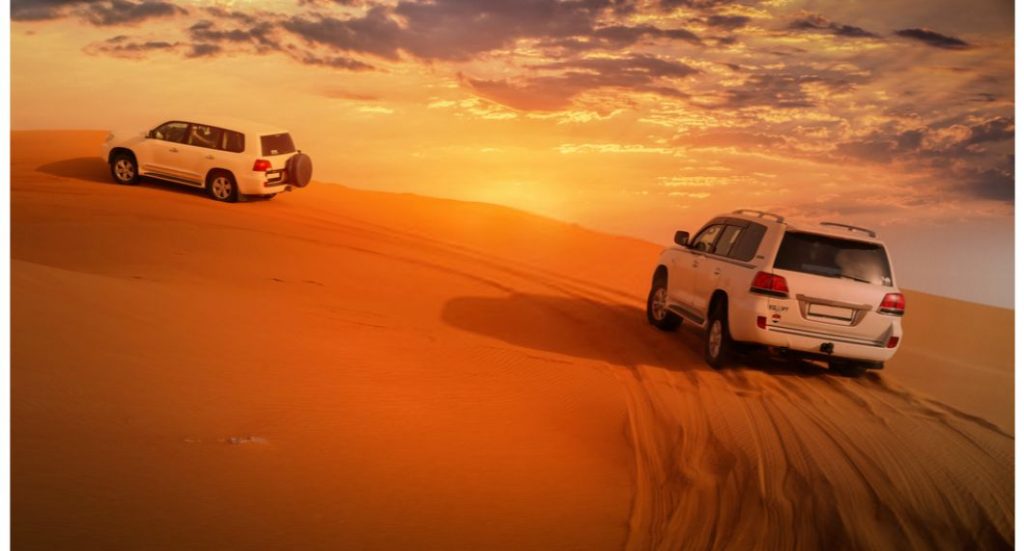 6). Ferrari World Abu Dhabi Tour: An Ideal Spot For Car Racing Enthusiasts & Speed Freaks!
Get ready for a high dose of exciting at the Ferrari World Abu Dhabi Theme Park. Try your hands on the world's fast roller coaster ride, known as Formula Rossa, or if you are not that brave enough then let the Go Kart wheel give you a perfect portion of thrill and amazement! Formula One fan can head straight to the Yas Marina Circuit Race Track and fulfill their lifetime dream of Formula 1 racing – Experience in the driver's action, racing through the world's longest straight race track with an expertly prepared driver in charge, or watch the activity from the comfort of the stands. The theme park features dozens of other action-packed activities as well such as the Formula Yas 3000 that will surely let your adrenaline flow!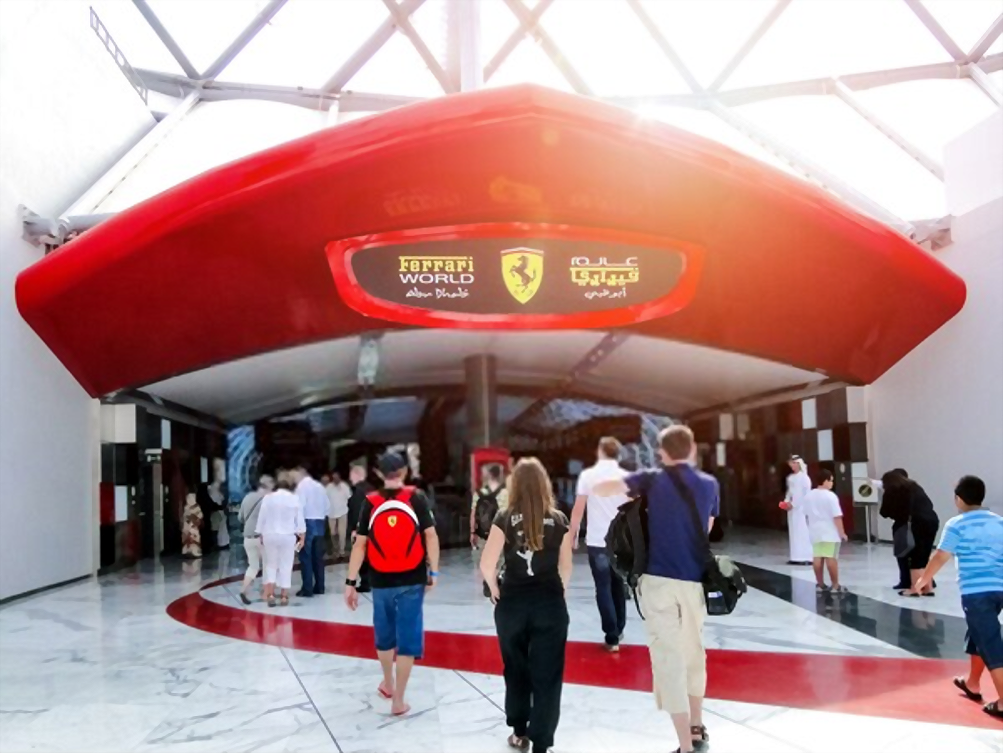 7). Visiting The Yas Waterworld Abu Dhabi: Enjoy A Day Of Fun & Frolic At World's Best Family Water Park!
Offering bucket loads of fun, the Yas Waterworld features more than 45 entertaining water slides including the world's first hydromagnetic tornado water slide. It is one of the world's best 10 water parks and is spread over 37 acres of land. Rides such as the speed slides, AquaLoop, SuperBowl, and Whizzard will surely splash you up on the fun quotient. There are special slides for kids as well.
Families visiting Abu Dhabi with young kids often wonder what kids can discover in Abu Dhabi because the city is usually known for heritage, shopping, and leisure. However, the Yas Waterworld is one such place where the whole family can have a fabulous time.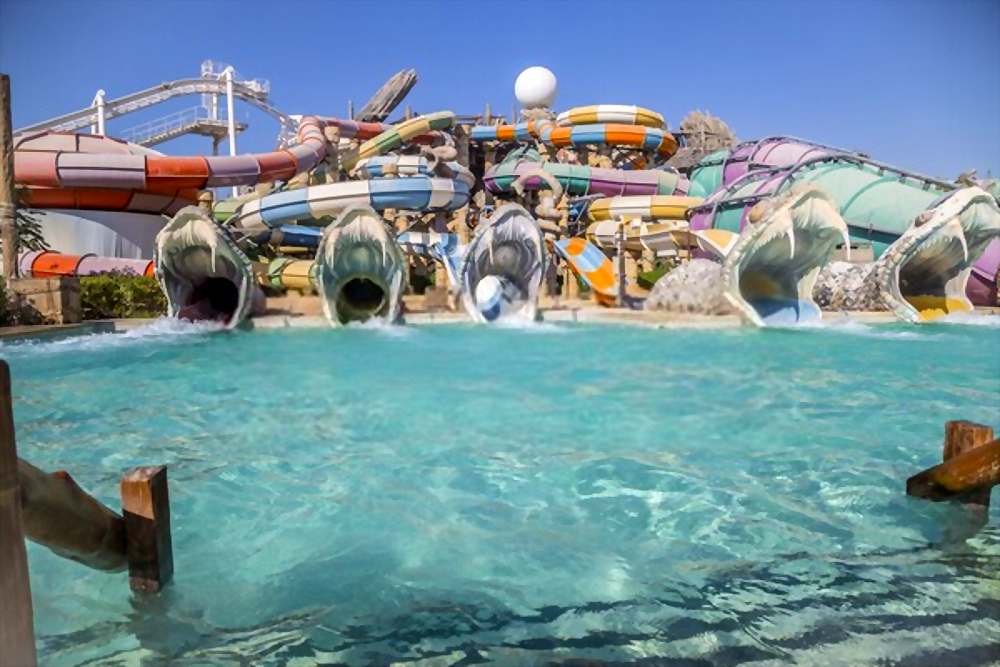 8). Get A Perfect Dose Of Shopping At World's Best Shopping Malls & Boutiques In Abu Dhabi!
Abu Dhabi is known for its boutiques and world-class malls. The capital city of Arab Emirates is home to the most luxury brands on earth. Famous malls and shopping centers such as Abu Dhabi Mall, Yas Marina Mall, Souk Central Market, and the Carpet Souk are some of the chicest and exquisite shopping places in Abu Dhabi, all of will be covered in your Abu Dhabi City Tour Package.
9). Relaxing At The Lovely Abu Dhabi Beaches…
The stunning beaches in Abu Dhabi are perfect to hang out with your loved ones or enjoy a romantic walk with your partner. Stroll along the shorelines of the beach or spend some magical hours with yoga sessions offered there. Go surfing in the blue waters or let the breeze blow into your hair as you go up against the waves, cruising. Then head to the nearby cafes to pig out on some snacks and drinks, and get a portion of light shopping at the retail shopping outlets.
Planning Your Abu Dhabi City Visit With The Best Abu Dhabi City Tour Deals & Offers: My Experience With CliftonTours!
I have shared this Abu Dhabi blog post so that you guys can get to know the experiences Abu Dhabi has to offer. I personally booked my package with CliftonTours, and all I can say about them is that they are remarkable in every aspect of their service – I mean from luxury pickup to professionally planning the whole Abu Dhabi City Tour itinerary and that too in a single day covering all the top attractions, was something I haven't experienced with any tour operator in UAE. Furthermore, the moment you check their affordable rates and special deals, you simply can't resist yourself from clicking the BOOK NOW option.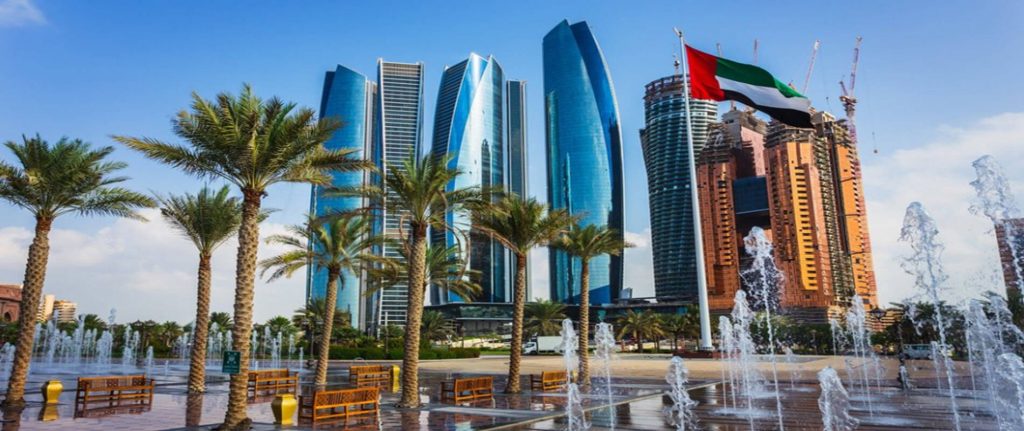 The package that I booked with them was Abu Dhabi Full-Day Sightseeing Tour. In this tour, the entire itinerary goes like this: pickup from your provided location, drive through Abu Dhabi Corniche, visit Sheikh Zayed Grand Mosque, explore Heritage Village, Beach picture stop, drive through Presidential Palace, inside view of Emirates Palace Hotel, visiting Yas Island for Formula 1 track and picture stop at Ferrari World Theme Park. This package is perfect for those who are either low on budget or want to experience the top Abu Dhabi attractions in a short time frame.
If you want to experience each and everything that Abu Dhabi has to offer, then you can plan a 2 or 3 day Abu Dhabi City Tour with them which will not only include the perks of Desert Safari and dune bashing but will also include a detailed visit to famous shopping malls, souks, Yas Island attractions, Abu Dhabi beaches, dining + resting facilities and much more.
*Update: Abu Dhabi City Tour 2020 Deals are now live on their site … do check them to avail the biggest discounts of the season!