Dubai is one of those cities where the temperature is hot for most of the year, for this reason, water parks are a must to keep cool. Dubai is quite famous for its family-friendly water parks and some of the world's best water parks are in Dubai.
In this article, we'll give you firsthand information on some of the best water parks in Dubai along with some insider tips and info on where you can buy tickets on discounted prices. LEGOLAND water park, Wild Wadi, Aquaventure, and the many amazing water parks are where you should be heading to beat the summer heat.
Wild Wadi Water Park
If you're in for some great views, excellent service and action-packed rides then Wild Wadi is the place to be. This action-packed water park is located next to Jumeirah Beach Hotel and just opposite Burj Al Arab. And our favorite ride at Wild Wadi Water Park has to be the Jumeirah Sceirah. The ride is equipped with a trapdoor mechanism that counts down to one, just seconds before you're about to free-fall down the tube. What's more, GoPro gives you an option to document your experience, which is welcome on all any ride in the park. The water park caters to the entertainment needs of all age groups, if you're in Dubai, you wouldn't want to miss out on this.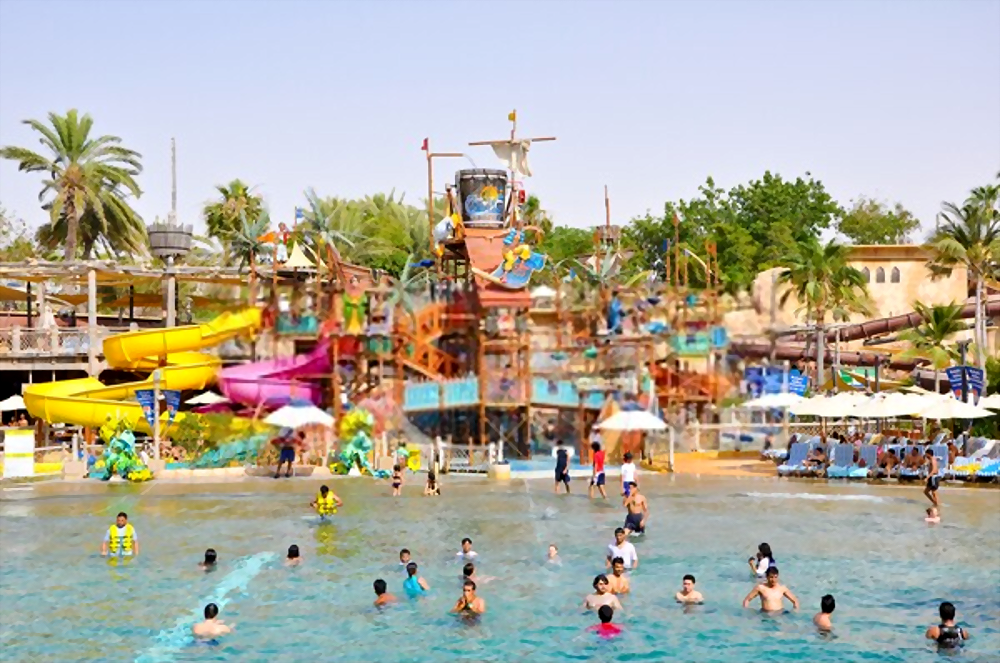 Aquaventure Water Park
Hosting over 42 acres of fun, Aquaventure included shark-filled lagoons and zip lines you do not want to miss out on! This water park has fun things to do for everyone visiting. If you're unsure of where to head first, we'd recommend for you to check out their 9-story high water slide, Leap of Faith if you're up for a bit of thrill. The ride takes you down a vertical half-pipe, entering a clear acrylic tube filled with stingrays and sharks. It sounds like loads of fun, doesn't it? And if you're not the sort of person who'd take a leap of faith, you can either enjoy some delicious food at one of the cabanas or take a spin on the thrilling tidal flood of the Torrent River. Atlantis Adventure Park is all about experiencing the best of both worlds with its relaxing Neptune Retreat and adrenaline-pumping rides.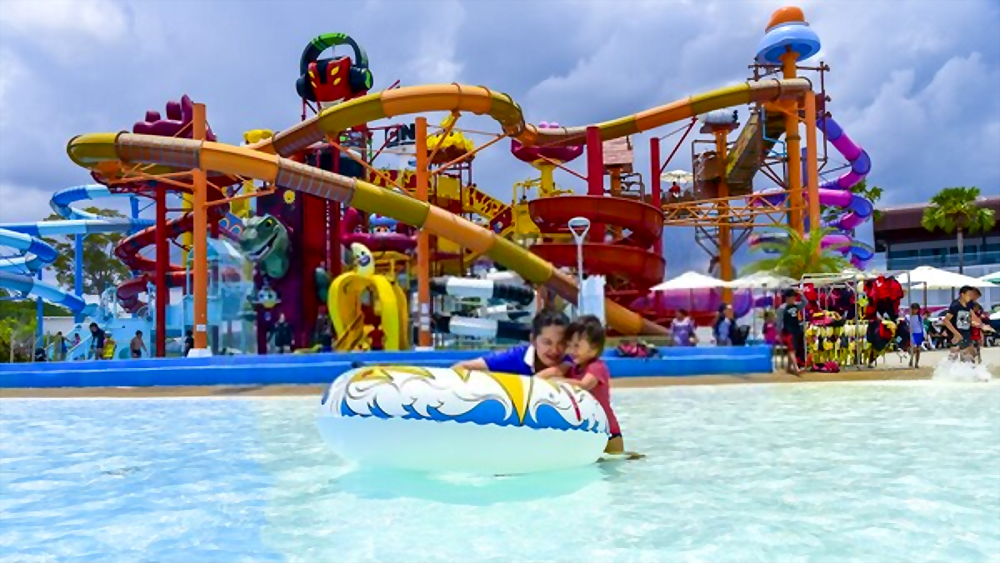 Yas Waterworld Park
Amongst other water-based delights, Yas Waterworld Park features the world's first hydro-magnetic tornado water slide. A great reprise from Dubai's heat, Yas Waterworld will leave you with the best water park experience in the world. And a testament to its quality services is the fact that this is the one top spot for celebs and UAE locals, attracting a massive crowd around the year.
Yas Waterworld has more than 40 attractions, slides, and rides, UAE's first Emirati themed mega waterpark. The high intensity looped water slide, Liwa Loop is you're looking out for if you're into that adrenaline rush! However, if you like to keep it subtle yet interesting, then we recommend you to check out the 6-seater tube, Falcon Falaj. It'll leave you screaming in the dark! Hungry for more? Ferrari World is right next door.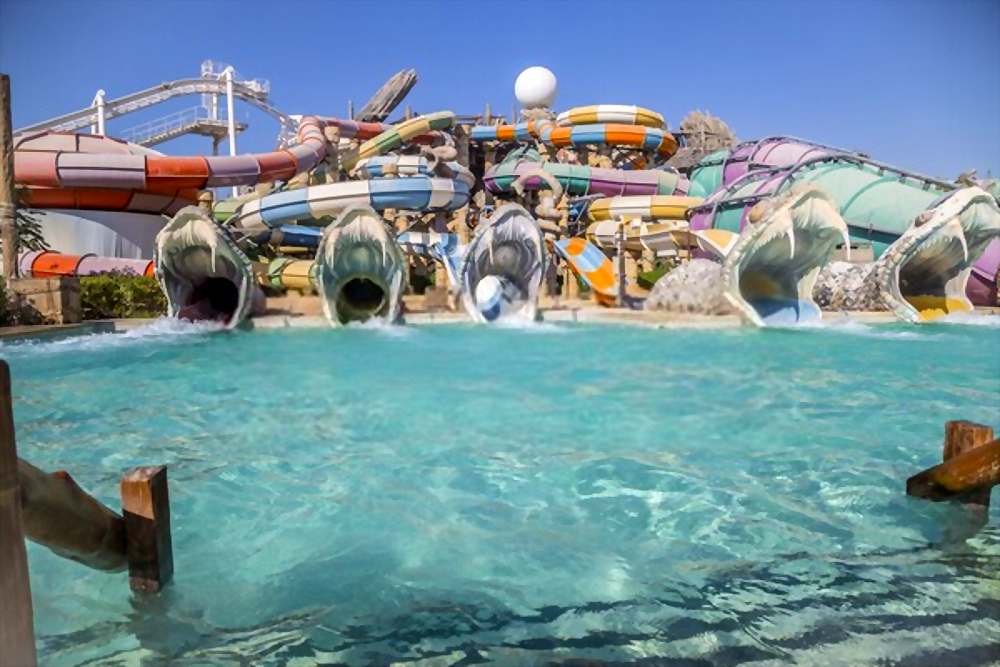 LEGOLAND Water Park
LEGOLAND Water Park features elements from the LEGO Movie and LEGO toys. It's the perfect place to be for families and children. Based on the very popular franchise of building blocks, the park brings the fun of creating structures out of LEGO blocks.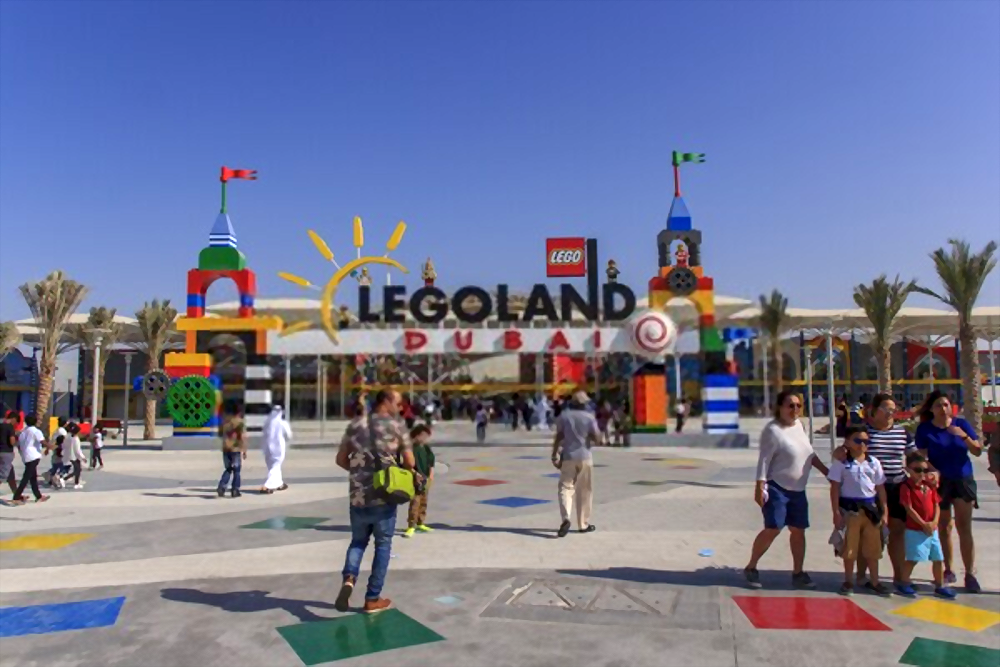 Iceland Water Park
Iceland water park is just an hour away from the city of Dubai. So, if you're in a mood of going on a road trip, to enjoy some relaxing vibes at the largest water park in UAE, then Iceland water park is where you need to go. Their massive waterfall and arctic wave pool will leave you thrilled to the core!
These Dubai water parks are incredible to spend an amazing day with your friends and family. Every one of them is very much managed and guarantees 100% fun and fervor. Thus, if you want to encounter what a splendid day feels like, make a beeline for one of these waterparks in Dubai and let the ULTIMATE fun experience start!