When we talk about some of the best destinations in the world to explore in terms of charm and beauty, then on the top of the list we always mention the name of "DUBAI". Dubai is one of those cities in the world that have always remained on the hit list of tourist in terms of exploration. This city is filled with entertainment, historic landmarks and incredible beauty of beaches which you will be falling in love with in the first look. If you are traveling to Dubai for the first time, then definitely right here we are sharing a complete travel guide for you! Check out below right here!
What are the Typical Costs of Dubai Hotel Accommodation?
Prices of Hostel:
Hostels are not so common in Dubai to stay around. If you look around in Dubai for the hostel stay then probably you will be finding quite a few options. The cost of hostel stay in Dubai is ranging from around 100-120 AED in favor of the essential dorm. If you have been looking forward to a private sitting room, then you can get it at the cost of between 250 to 375 AED. Essential services that are included in the hostel rooms are the free WiFi access along with the free breakfast.
Prices for Budget Hotel Rooms 
When it comes to the budgeted hotel rooms, then their prices usually are ranging from 200 to around 250 AED as per night. This price range is set for the categories of basic twin or even for the double room. Every single room of the hotel is offered free access of WiFi along with the extra services of breakfast as well. Some of the hotels also provide the services of a swimming pool as well as an airport shuttle. At the mid-range category, the price of the hotel will be starting from the cost of 250 AED as per night.
What is the Average Cost of Food in Dubai?
Now let's talk about the average cost amount of food in Dubai! You can find both the categories of food servings in Dubai which will be including both cheap and expensive food items. At the affordable category, you can look for the foods which are in the price limitation of 30AED. Fast food can be purchased at a price range of around 25 AED. Some of the top famous and favorite food items in Dubai are hummus, as well as pita, or amazing falafel, plus Foul, and fattoush and tahini salad or so on.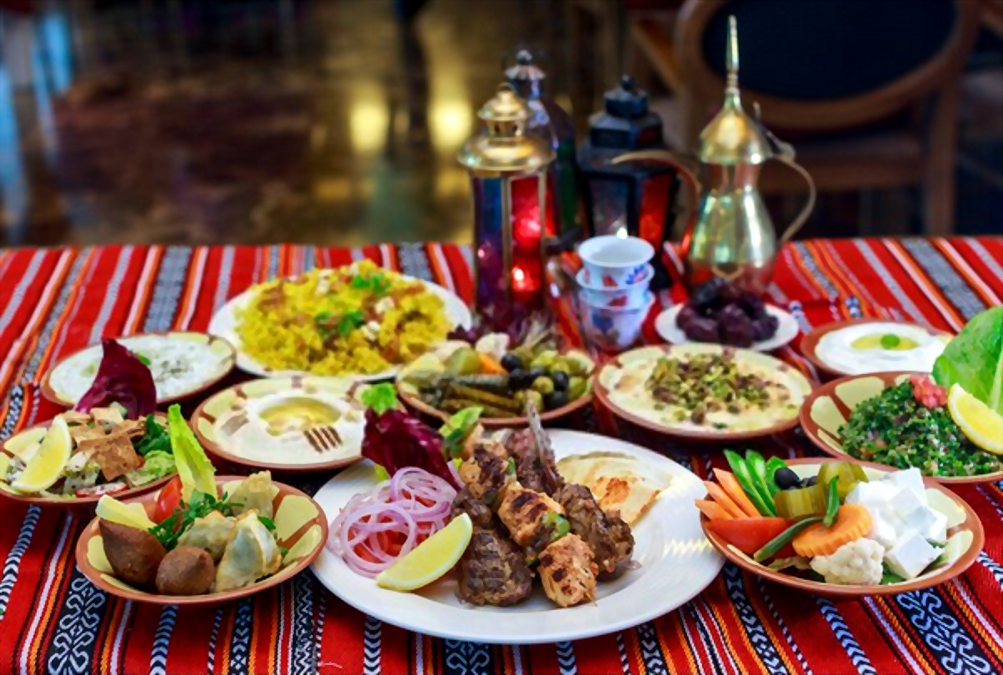 One of the cheapest restaurants in Dubai is Operation Falafel which is based on seven store chains in different areas of Dubai. If you are considering enjoying the mid-range based restaurant, then the expected price range will be near to 100 AED. When it comes to brunch meals, you can enjoy the delicious brunch at the cost of around 375 AED as per person. If you want to cook your meals, then you can enjoy your meal in between the price range of 175-225 AED per week.
What is the Average Cost of Transportation in Dubai?
Next, we will be giving you the details about the transportation cost in Dubai Metro is considered to be one of the most well-maintained transportation services in Dubai. Buses are also the cheapest in one sense. For the coaches, one single fare will make you cost around 4-8.50 AED. Also, you can often take the services of a taxi as well. Uber taxi is so much accessible in Dubai. A service of the bus to Abu Dhabi will make you cost around the price of 40 AED. If you are taking the service of a taxi to reach that point, then it will make you cost around 290 AED each way.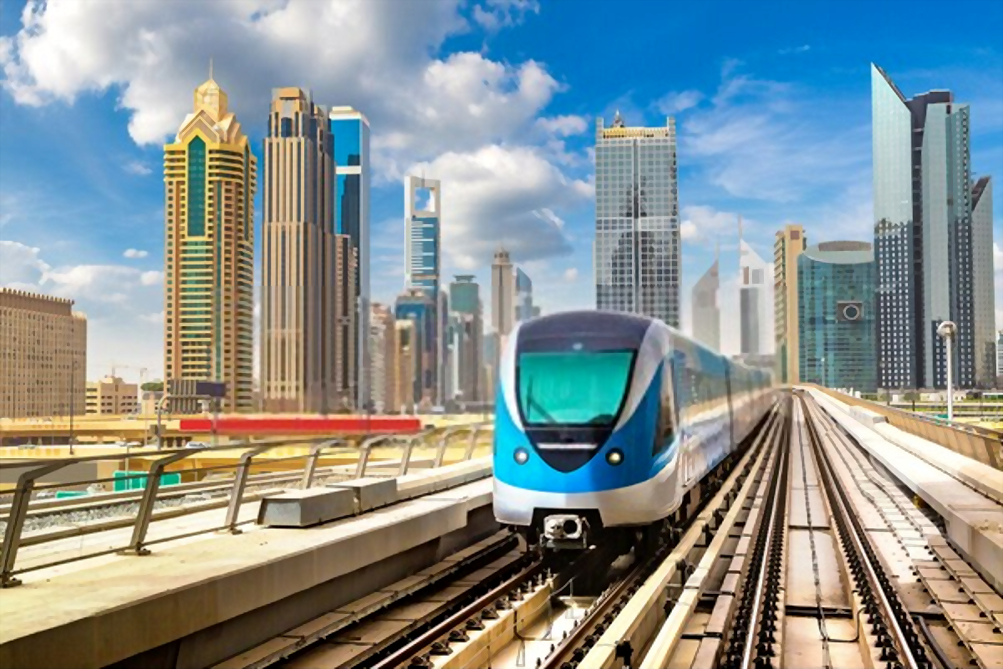 Essential Facts to Know About Dubai City
Arabic is considered to be the primary official language of the UAE. But in the business sector, English is widely spoken at a great level.

The currency of Dubai is Dirham (Dhs). The exchange rate was written down in the language of Dhs 3.67 to USD 1.

Cash is the main king in Dubai. It is better to keep cash with you besides keeping a credit card.

Summers are so much hot in Dubai. You can expect the summer temperate to be around 106 degrees. At the night time, the temperature can happen to be around eighty-eight degrees. Winters are taken to be somehow a little bit comfortable because the temperature would be between the range of 60-70 degrees.

The legal age of drinking in Dubai is 21. There are some locations in Dubai where photography is not allowed.

Dubai is an Islamic based traditional Muslim country. Wearing short dresses is not allowed in Dubai. You have to be modest and conservative enough in your dressing style sense.

What you Should know about Weather in Dubai?
Mostly the best months of the year to visit Dubai easily are from November till March. Weather is hugely best during these months. Most of the tourists choose to visit Dubai in the colder months of the year so they can amazingly perform the outdoor activities. The temperature of the Dubai city during all such months is about 20-35 Degrees Celsius. Hot summer season is mostly expected in Dubai during the months from April till October. Hottest days are encountered from May till September.
If you are traveling to Dubai Hotel for the first time, then in a great hurry it might be possible that you will be leaving behind some important items which are a lot important for you. So right here we are discussing some of the main things that are left behind in hotel rooms. Let's talk about it in detail overview:
Do Not Keep Social Security Card In Your Wallet
You should never be keeping a social security card in your wallet. We know that this social security number is one of the most vital and essential pieces of information. This is an important guideline to keep in mind.  This information should not be revealed to any unknown person. If you lose this social security card of yours, then this number is automatically extracted out by that strange person.
Avoid Placing Birth Certificate In Your Wallet
Then there is another essential item which you should not keep it in your wallet, and it is your birth certificate or your passport. If you are planning to go out, then you should be leaving your birth certificate and your passport right at home. Your birth certificate and passport carry personal information of yours. Once your birth certificate is stolen, then your biodata and information will be used by unknown persons.
Do Not Keep Bunch Of Credit Cards In Your Wallet
In a similar capacity, do not ever and ever place your credit cards in your wallet in the taxi is quite a dangerous habit when you put numerous credit cards while you are on your vacation and while you are traveling. This is an important guideline to keep in mind. Suppose your wallet gets stolen and it had seven credit cards in it. That means, on an immediate basis, you have to cancel those seven credit cards. Always remember that more credit cards you are going to carry, that means more in several opportunities you are going to give to that thief to steal your information, personal data and money. You should only be carrying your main one main credit card, and you can also take a backup one credit card for yourself.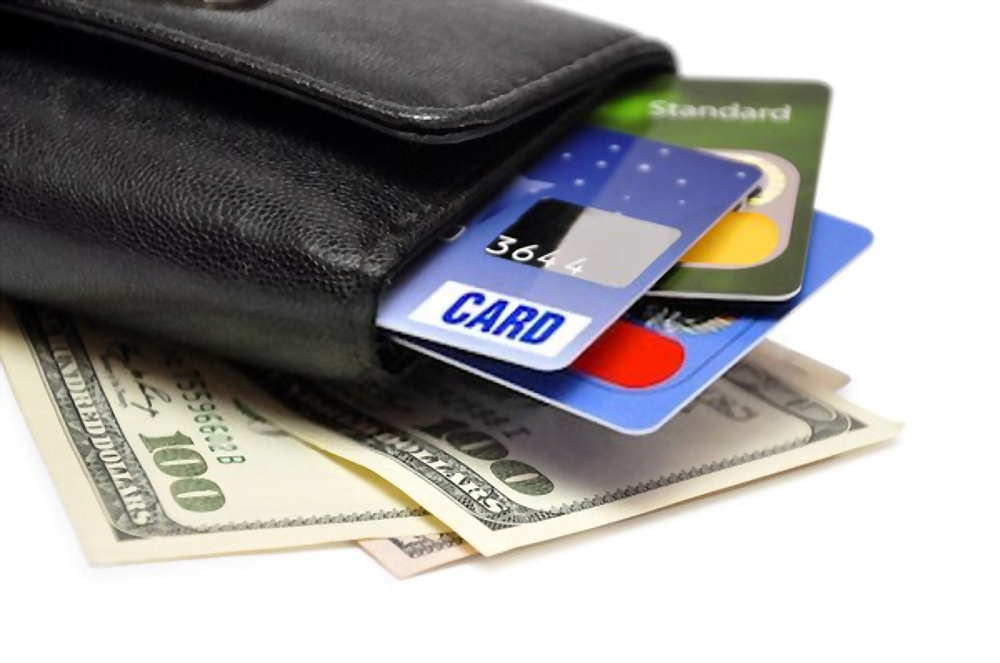 Avoid Keeping Checkbook In Your Wallet
You should not carry your entire check-book right with you in your wallet. If your wallet gets stolen, then thieves will have easy access to your checkbook and money. This is an important guideline to keep in mind.  This is important when you are performing a hotel booking task. Note that to check account fraud issues, it is one of the most difficult tasks to resolve. If on an unfortunate basis, your check-book gets stolen then you should immediately report this issue to the police. And always keep a copy of that report so that you can show it to your financial institutions.
Conclusion:
It would not be wrong to say that the UAE has always remained one of the main centers of attraction of the tourists in terms of cultural and traditional based tours. The best thing about UAE tours is that they are significantly based on different themes and are carried away in different languages for various tourists coming from over the entire world. Every single tour is entirely different from one another and looks stunningly best in its timeline course.