Are you looking for some fun things to do in Dubai on your nighttime Dubai Night Tour visit! No doubt that Dubai is one city place that is filled with charm and beauty which will make you fall in love with this destination for sure.  So right here we have compiled some interesting and Best Things To Do in Dubai during your nighttime visit:
Dubai Mall
Dubai Mall is the main center of attraction for shopping lovers during their visit to Dubai at night time. This Dubai Mall will be giving you an entry into Burj Khalifa and also in the Dubai Aquarium.  It is also offering visitors the gaming zone fun along with cinema entertainment. Food centers and shopping options are countless. For the family or kids' visitors, you can also enjoy the events of live music sessions or fashion shows.  Are you ready to visit this place right now? Every single year during January and February Dubai Shopping Festival is arranged. Every single year during July and August Summer Surprises Festival is arranged. Dubai Mall is located in Doha Road, just off Sheikh Zayed Road.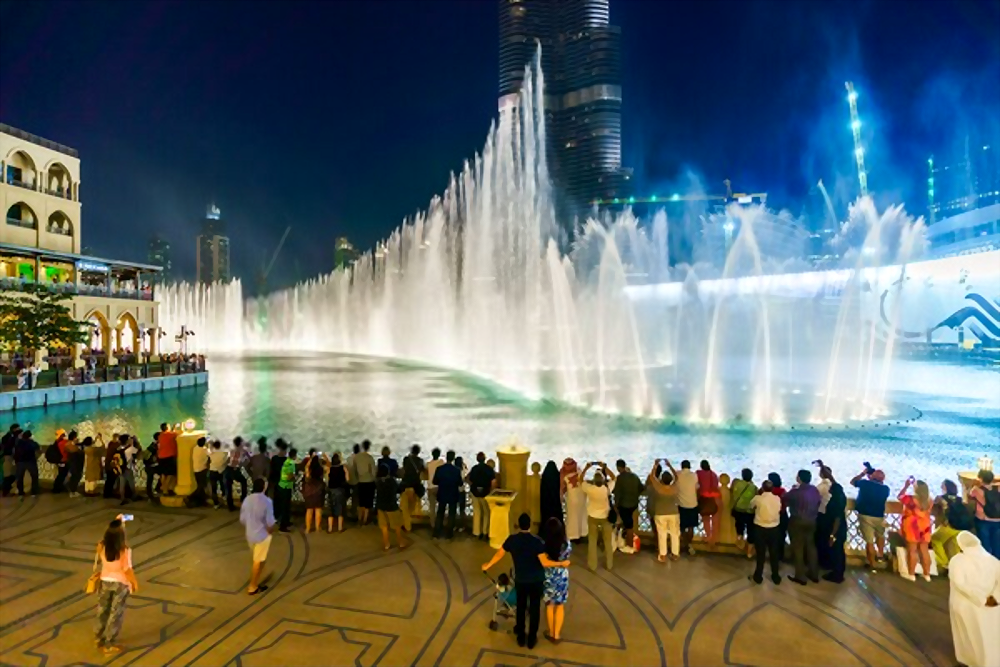 Dubai Night Tour Dubai Creek & Al Seef District
Dubai Creek has been separating the whole city into two main towns which are including Deira on the north side and over the Southside we have Bur Dubai.  Creek has always remained the main center of attraction for tourists because it has given Dubai massive growth over the business of pearl dive and fishing. The creek is almost 4,000 years old, so you will probably be finding different ancient small villages here as well.  This place turned into a modern image back in the year 1830 when the tribe of Bani has made their way into this area.
Deira
Deira is located on the north bank side of Dubai Creek. Over the main shoreline of Deira, you will be finding the ancient dhows that are loading and unloading the modern banks as well as office buildings being the main backdrop.  Are you ready to visit this place right now?  When it comes to travelers, Deira has made a famous place in traditional marketing where you will see a great hustle and bustle in the market all the time. The central Deira Gold Souk has been known as the biggest bazaar of gold all over the world.  Spice Souk of Deira has been selling a different form of spices in the market, which includes sumac, saffron, paprika rose water, and incense.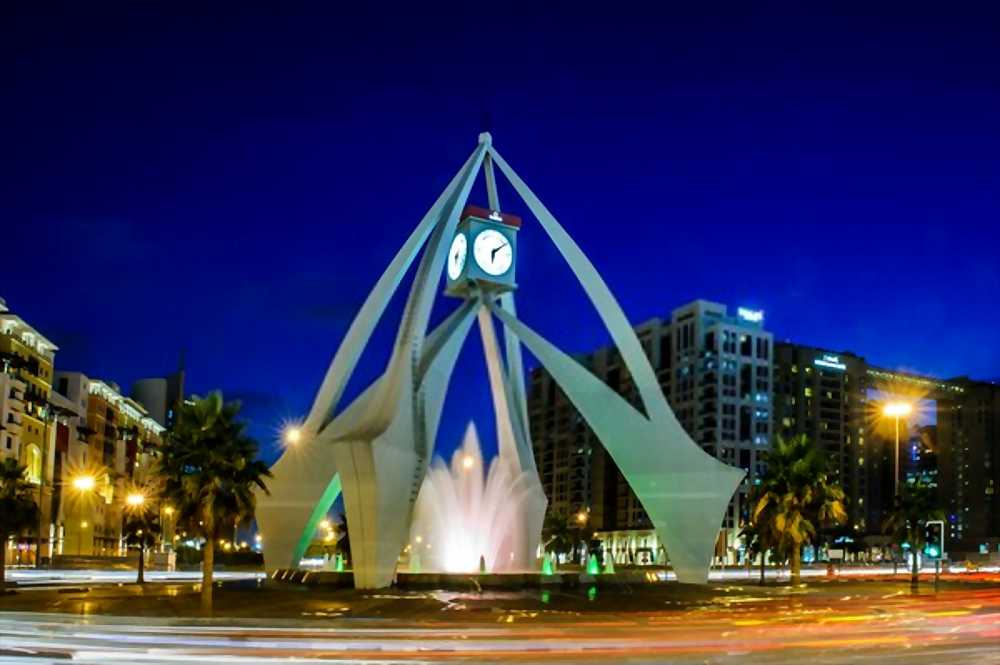 Dubai Aquarium
Dubai Aquarium is another one of the leading favorite destinations among tourists. This Dubai Aquarium offers around 140 different species of sea life which are collected in a big tank positioned on the ground floor of Dubai Mall.  Even if you make your way into the Underwater Zoo, you can head towards different aquarium tunnels. This place is the best way to make yourself get closer to the sea lifestyle.  Taking yourself on a boat tour at the bank top is extraordinary to experience once. You can also take an experience of shark diving or cage snorkeling activities. It is located in Dubai Mall at Sheikh Zayed Road.
Jumeirah Beach
On your Trip To Dubai, you should not be missing out to Visit Jumeirah Beach! This beach is covered with a white sandy look which makes it one of the worth visiting Beaches in Dubai.  This beach is also settled with different hotels around it for visitors.  Are you ready to visit this place right now?  Some additional services offered by beach management are sun loungers, water sports activities, and delicious food restaurants. Near the beach, you can also visit the beautiful Majlis Ghorfat Um Al-Shelf, which is located in the hop area of the beach. This beach was constructed in 1955.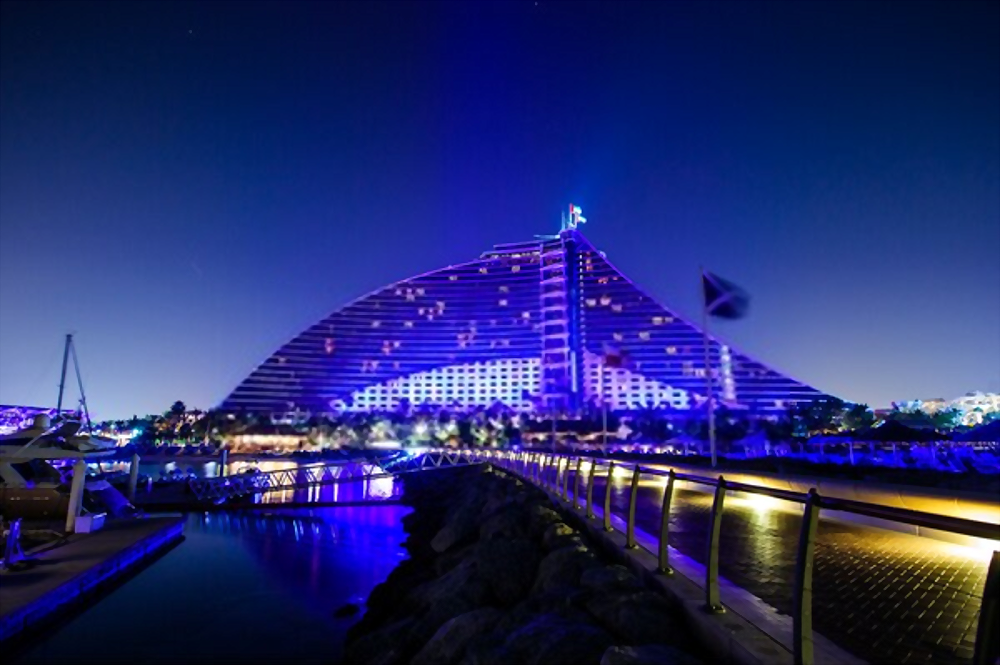 During the old times, this beach was the residence of late Sheikh Rashid bin Saeed al-Maktoum during his summer stay in Dubai.  His residence was made from the coral block and some gypsum material use. This residence gives away the visitors a close idea about the brilliant lifestyle of all Dubai rulers.  Moreover, the fantastic Majlis Gardens also bring about a clear representation of the Arab irrigation system all along with some shady date style of palms. This place is located at Jumeirah Beach Road, Dubai.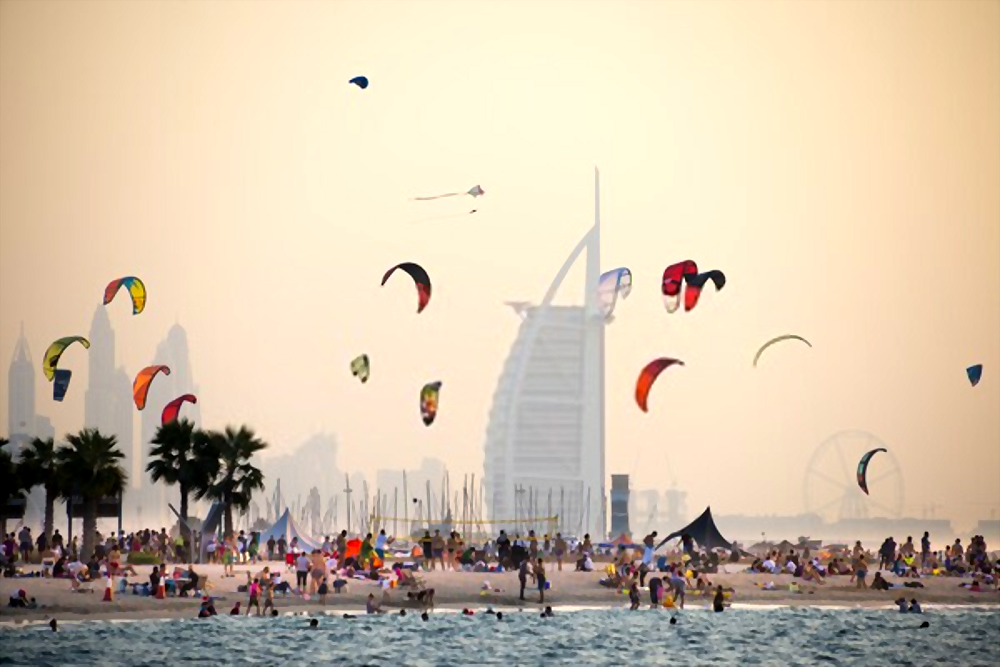 On the last, we have a Kite Beach, which is another famous destination in Dubai to visit at night time! This beach is a long stretchable beach of white sand which is located on the south side of Jumeirah beach. This place has also become a famous destination for all the sunbathers. It is also popularly known among kite beach as well.