Hatta Mountains
Availability: Yes
Duration: 4 Hours
Starting Time: 8:00 am
Ending Time: 12:00 pm
Instant Confirmation
Printed Voucher Accepted
Tour Guide Available
Language: English
From AED 350
AED 150
Save AED 200
Hatta is a territory of Dubai in the United Arab Emirates, surrounded by the Hajar Mountains. A perfect holiday entrance from Dubai, Hatta gives beautiful mountain series with an intense cultural background. Aside from the majestic mountains, the tourists usually find themselves choosing Hatta Dubai for a subtle variation in the weather. THINGS TO DO IN HATTA.
You can take a bike ride, and there is so much to do for adventure lovers who want a full trip excitement. You can try the heritage byway and familiarize yourself with Hatta's vigorous past for a part of UAE history. A tour to Hatta Dubai is an alleyway from the hustle of Dubai life. We tried here to put all the information you may need if you are going to plan to visit Hatta Mountain Safari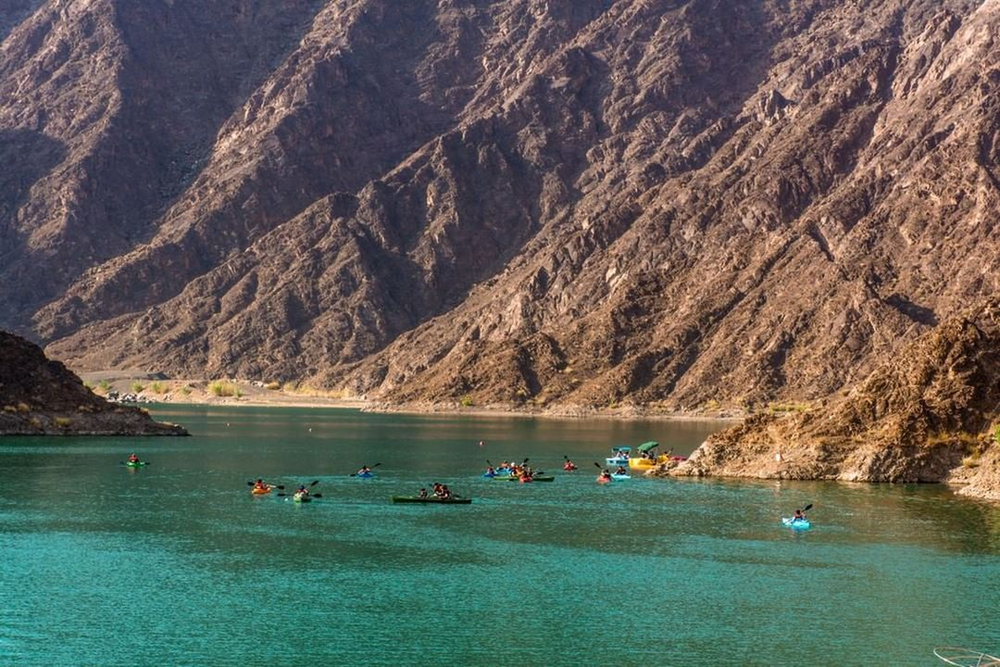 Explore the Best Things To Do In Hatta, Dubai
Biking

Hiking

Sightseeing

Kayaking

Adventure
Experience Kayaking On Hatta Dam
Equip yourself for one of the most spectacular scenes when you arrive at Hatta Dam. Hatta encircled by hills, and places with sparkling lakes, the original view of Hatta Dam must take your breath off.
The other attractive thing near the Hatta dam is, you can drive your car along the dam and discover more area as well. Please try to book kayaks in advance as there will more crowds in Hatta Dam on weekends.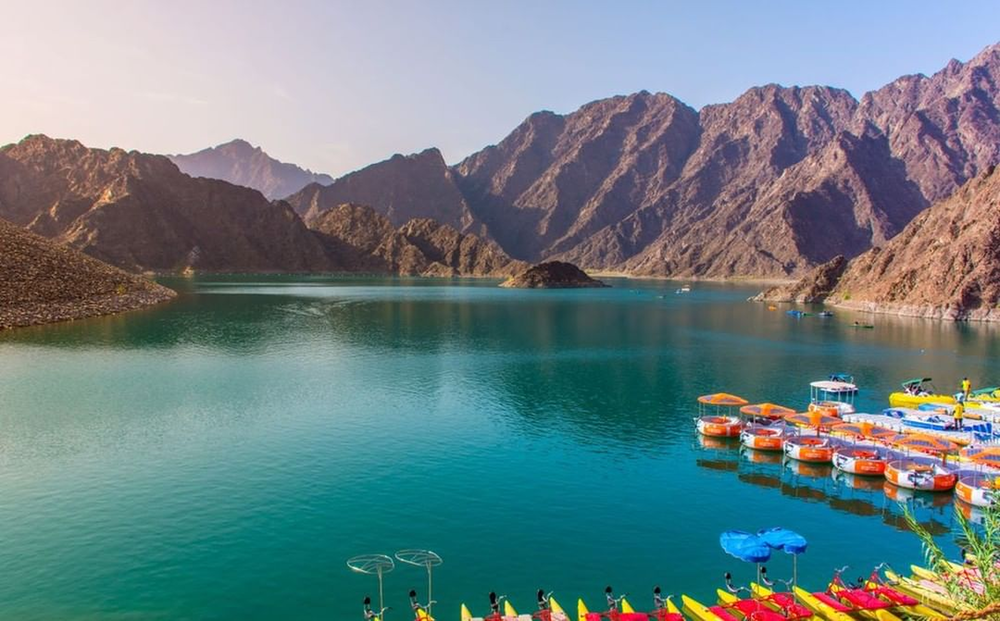 Mountain Biking
Choose a mountain bike to arrive at your target and get the great desert views in Hatta. The Hajar Mountains are the ideal route for biking here. Enjoy the bonfire and generate memories of your lifetime
Hiking
Hatta has covered by waving peaks. The tracks are sorted into different grades of steps to assist each level and expertise of hikers. Take some safety measures before starting hiking, as you should inform your family or friends before starting your journey; make sure to charge your mobile phone fully. You must have the trail map and bring all the required equipment as well.
ARCHERY
ARCHERY is a very famous Sport here in Hatta. You can try archery, we do hope you will enjoy trying it. Archery is available in many hotels which fully equipped for newcomers and experienced archers. Additionally, here, you can find a breathtaking view of the mountains.
Travel Suggestions
It is desirable to carry winter clothes, normally Hatta has cold weather.

You should be an experienced driver on board while driving into Hatta's hilly areas.

Being a mountain region, it is not solely secure to drive around or join in adventurous exercises after sunset. 

Avoid driving during the night because not very safe to drive at these times.

You should keep your necessary documents like passport, driving license, etc. as well.

The best time to take experience fun is during the early hours when there are not many people there.
If you have any plan to explore the adventure of Hatta, Dubai, then as per my personal experience, don't forget to contact the best tour Operator of UAE the Clifton Tours. They provide quality service in all aspects. For more information & booking, please visit Clifton Tours