Dubai Glow Garden is located in Zabeel Park, Dubai. It was launched for the first time in the year 2015 where every single year this park has some theme celebrations. Last year, this park came across three different and exciting themes that were all about Glowing Safari that somehow brings dozens of unusual and new animal sculptures. The second theme was about the Ice Park that highlights the creations that are made out of the 5,000 tons of ice all along with the impressive Art Park. Let's check out what exciting things you can do in your Dubai Garden Glow tickets and trip details:
Visit The Magic Park Theme and Act Dubai Glow Garden
If in case you are one of those visitors or the traveler, who does not like sitting at one place idle in the trip to Dubai, then heading your way to Dubai Glow Garden is the best option for you. You can visit this park to unveil the inside actor in you. Hence you can wear the fantastic hat, and later on, you or your family will be getting into interaction with the exhibits to create some fascinating Instagrammable optical illusions.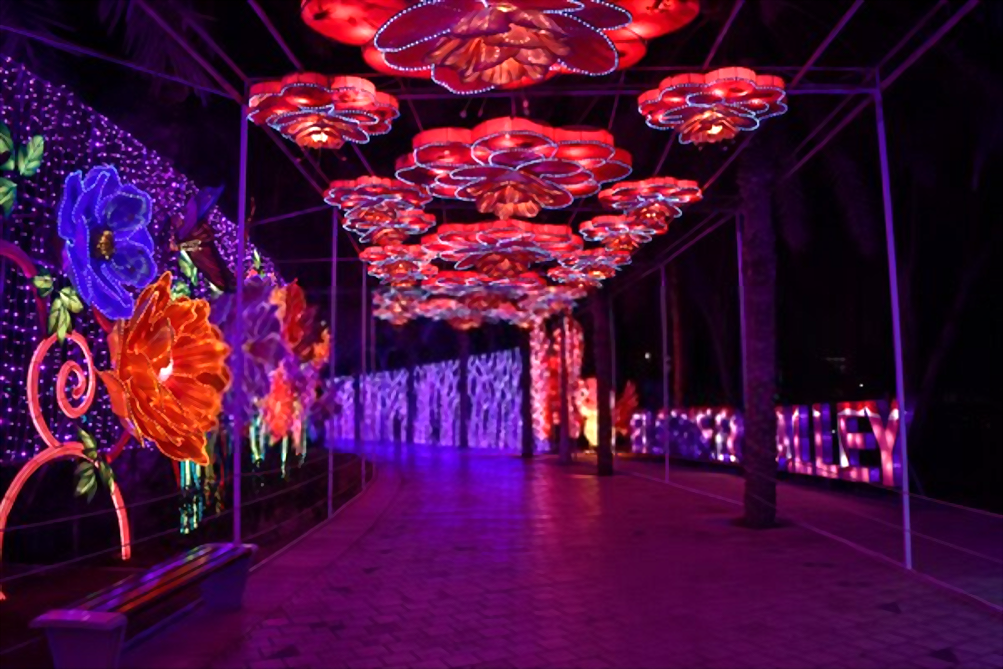 You can take the photos as if you are climbing on the walls in upside and downside directions. You can also create the image as if you are looking at the mirror and capture yourself. You can even think about capturing the shot of yourself as if you are standing at a 45-degree angle inside the living room. Hence you can think about making the usage of so many different combinations that will make the whole trip so much fun and amazing to carry out.
Make yourself Be the Part of 3D Art
Another most exciting thing which you can do in your Glow Garden Dubai visit is made yourself to be a part of 3D art. This is so much amazing. Hence the exhibition of the 3D art is all blended in terms of walls as well as floors. It will be giving out fantastic opportunities to somehow ratchet up your own set of popularity on the platform of social media.
In this 3D art room, you can feel as if you are scaling out on the skyscraper that is located near to the tallest building or even trying to escape from King Kong on top of the Burj Al Arab. This will make the whole 3D art experience extra fun and exciting to perform. In simple, this entire experience is so unique and much different to try again and again. It is worth visiting with your kids.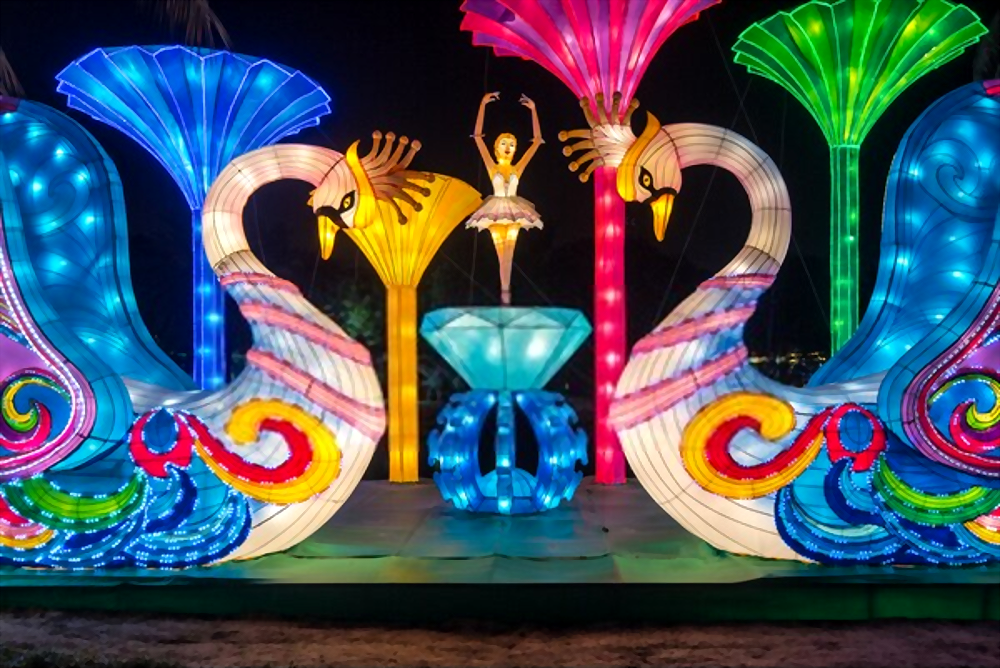 Lightening Up Your Universe by Visiting Glow Park 
The first thing which you will probably be noticing about the glow park is the magnificent lighting effect inside the park. This will look so much exciting and entertaining for sure. This will be included with the coverage of around 500 amazing decorative lights effect that is entirely made from recycled fabric work. It is customarily included with almost 10 million LEDs which will be giving a perfect background for your family picture. You can even look at different animation effects that are adorned with the effect of the light such as bugs, bees, butterflies, rabbits, and so on.
Roar with the Dinos at the Dinosaur Park
Why are young people so involved with dinosaurs? This is a query many mothers or fathers have tried to answer, intrigued by using the range of emotions these pre-historic creatures evoke in their little ones. Check out Dubai Garden Glow's Dinosaur Park and see for yourself how their initial wariness turns into familiarity, pleasure, and adulation as they have interacted with the roaring dinosaurs.
Wait around for the taking walks and roaring dino to make its look at the entrance, which would provide them a glimpse of what lies ahead. In no time, they will be dragging you around the park showing you the 100-odd dinosaurs, while you too come away impressed with the help of the sheer range and scale of these creatures.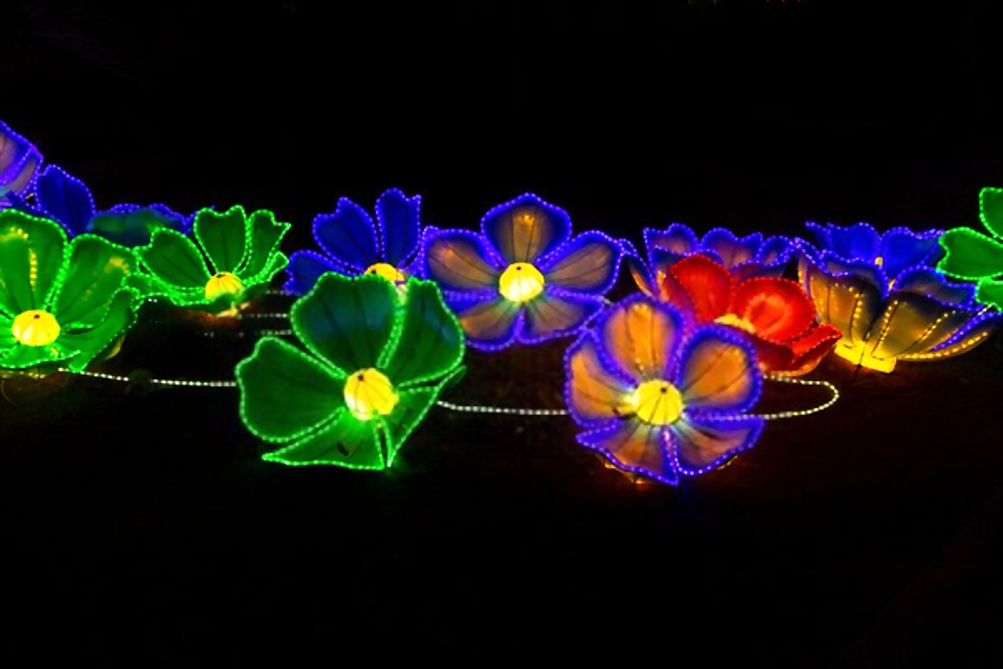 Chill out With the Sculptures at the Ice Park
It might be a first-class 29 stages Celsius outside, but who doesn't want to get a taste of freezing temperatures right here in the UAE? Even people touring from bloodless international locations can't resist a tour. Ice Park is the top favorite among tourists. Hence the sub-zero temperatures – around -8 stages Celsius – are a massive draw. However, cranking up the novelty factor through numerous notches are about 50 exquisitely carved ice sculptures of wild animals.
As your young people gape at the ice statues in amazement, you can soak yourself in the workmanship of 100 men, who sculpted Arabian horses, mountain gazelles, peacocks, leopards, lions, and extra from 500 tons of ice in a count of two months.
Lounge About in the Art Park
Constructed the usage of recycled cloth around the theme of nature, the Art Park at Dubai Garden Glow is a try to power home the message of conservation. What higher area to begin a conversation with your kids about environment-friendly practices than here, surrounded by way of natural world installations made of used substances such as bottles, CDs porcelain cups, and plates. Before long, the dialog is sure to turn to the artists who have painstakingly shaped these substances into peacocks, pandas, and cobra.
So this is all we have ended with some of the best and fantastic things which you should definitely be doing in your visit to Dubai Garden Glow. Make your Trip To Dubai even much more entertaining and memorable by visiting Dubai Garden Glow!